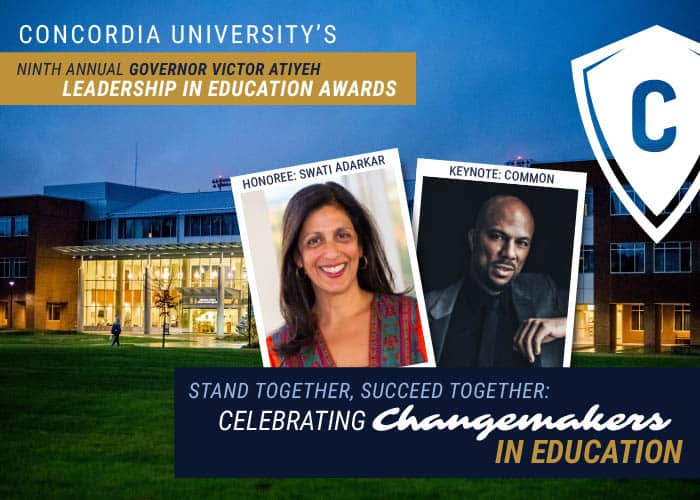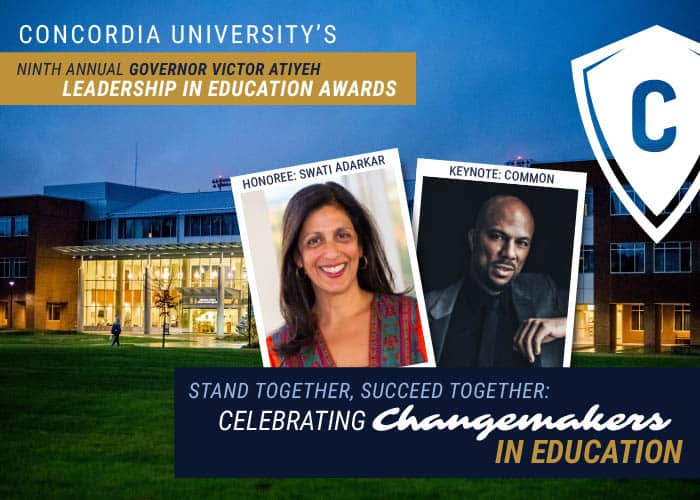 Next month, Concordia University will honor CI President & CEO Swati Adarkar with their Governor Victor Atiyeh Leadership in Education Award. The award, named for former Oregon Governor Victor Atiyeh in recognition of his life-long passion for and leadership in education, is presented each year to a leader who has profoundly changed the odds for our children to succeed in school and life. 
Over the past 16 years, Swati Adarkar has overseen the growth of Children's Institute, bringing it from a staff of two people to 23. During this time, she engaged a bi-partisan group of civic and business leaders and worked with five Oregon governors to make early childhood a state policy priority. In 2007, CI helped nearly double the state budget for Head Start; in 2010, the organization launched Early Works at Earl Boyles Elementary School, a nationally recognized initiative demonstrating Swati's vision for neighborhood schools that partner with families and community organizations to offer preschool and other family supports. These partnerships mean that CI's policy work is grounded in community voice, which the organization leveraged in 2019 to successfully advocate for an historic $200 million annual investment in early childhood programs and services. Swati has also led the way on a new initiative, Early School Success, to align preschool and elementary instruction and has expanded CI's work to connect early health and learning to ensure young children receive the health services they need to be ready for school.
The keynote address at this year's event will be given by Grammy, Emmy, and Academy Award-winning actor, musician, and author, Common. While he is renowned for his artistic achievements, Common is also an engaged activist, dedicated philanthropist, and education advocate passionate about improving the lives of under-served children. This past fall he opened Art in Motion, a charter school for the arts just blocks from where he grew up on the south side of Chicago. He also started Common Ground Foundation, focused on empowering high school to become future leaders. 
Tuesday, February 4, 2020
Hyatt Regency Portland
5:00-9:00pm