We want to amplify the voices of children, parents, educators, and everyone else around the state who loves and supports Oregon's kids! Your stories help us convey vital information about the early childhood landscape, define priority issues, shape policy, illuminate advocacy, and build momentum and investment for early childhood.
Every story is unique, and yet collectively, we can find trends and challenges. Listening to each other's stories helps us identify our needs and shared opportunities. We can build bridges, derive solutions, and begin to shift systems toward justice.
Do you have a story to tell about your children, your family, or the community you work and live in?
Early Childhood Support All Across the Map
Support for early childhood is growing! Click the icons below to see why Oregonians across the state and from all walks of life believe that investing in children and families makes us stronger!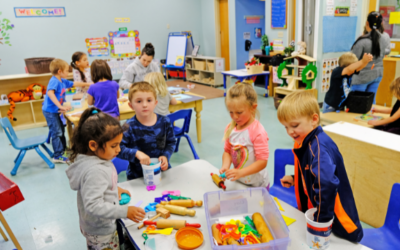 Greater public investment to expand early childhood facilities is crucial to build the capacity of Oregon's child care...