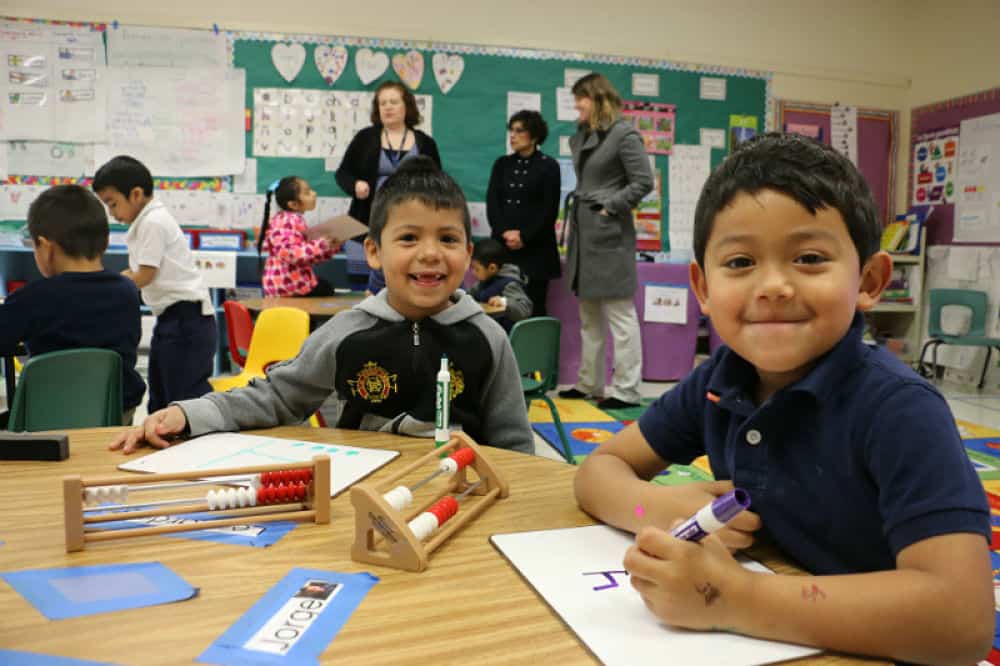 According to the Migration Policy Institute, 28 percent of children under the age of 5 in Oregon are dual language learners (DLLs). Since 2000, Oregon's young DLL population has increased by 32 percent, compared with 24 percent nationally. A recent report by the Department of Education reveals that in seven school districts in Oregon, English language learners (ELLs) and DLLs comprise 20 percent or more of the student body. This growing population of DLLs and ELLs suggests the need for a greater understanding of the challenges and opportunities for educating non-native English speakers.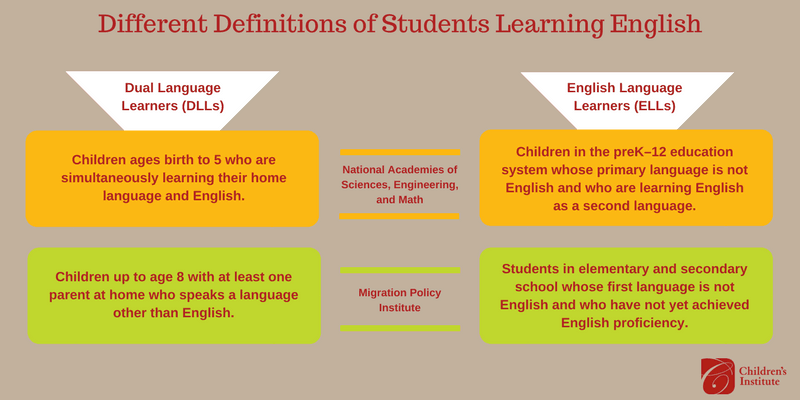 Challenges and Opportunities
According to a new report from The National Academies of Sciences, Engineering, and Medicine (NASEM), Promoting the Educational Success of Children and Youth Learning English, DLLs and ELLs often face additional barriers to their educational success. In Oregon, 62 percent of DLLs live in low-income households, compared with 44 percent of the non-DLL population, and DLLs are enrolled in preK programs at lower rates than their non-DLL peers. Nationwide, about 9 percent of DLLs and ELLs have learning disabilities; these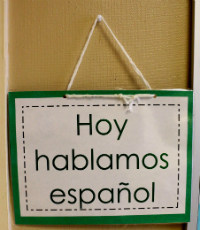 students are less likely than native English speakers to be referred to early intervention and special education programs.While DLLs and ELLs face challenges in their education, those who become proficient in two languages will likely see benefits in their cognitive, social, and emotional development. Bilingual proficiency is more likely when students are consistently exposed to both English and their home language. It is therefore important for early childhood educators to learn strategies to support the maintenance of all languages.
Recommendations for Educating Young Dual Language and English Language Learners
The NASEM report provides the following recommendations for the education and support of young children from birth to grade 5:
Systematically introduce English during infant, toddler, and preK years while supporting home language development
Encourage adults to talk to young children in the language adults are most comfortable with
Provide visual and verbal supports to make core content comprehensible
Capitalize on students' home language, knowledge, and cultural assets
Screen for language and literacy challenges and monitor progress
Provide explicit instruction in literacy components in grades K–5
Recommendations for Government Agencies and Policy Makers
The NASEM report includes the following recommendations for government agencies and programs to support the academic success of young children learning English:
Follow the lead of Head Start/Early Head Start and provide guidance and strategies to serve DLLs and their families
Use social media to promote the idea that infants, toddlers, and preschoolers have the capacity to learn more than one language
Evaluate district- and schoolwide practices for serving DLLs for adequacy and appropriateness
Programs that serve DLLs should increase their capacity to understand and interpret results of assessments administered to students in both English and their primary language
Here in Oregon, early childhood advocates including the Latino Network are advocating for the creation of an Early Childhood Equity Innovation Fund, which will provide dedicated to resources to culturally specific early learning services with prove track records of success.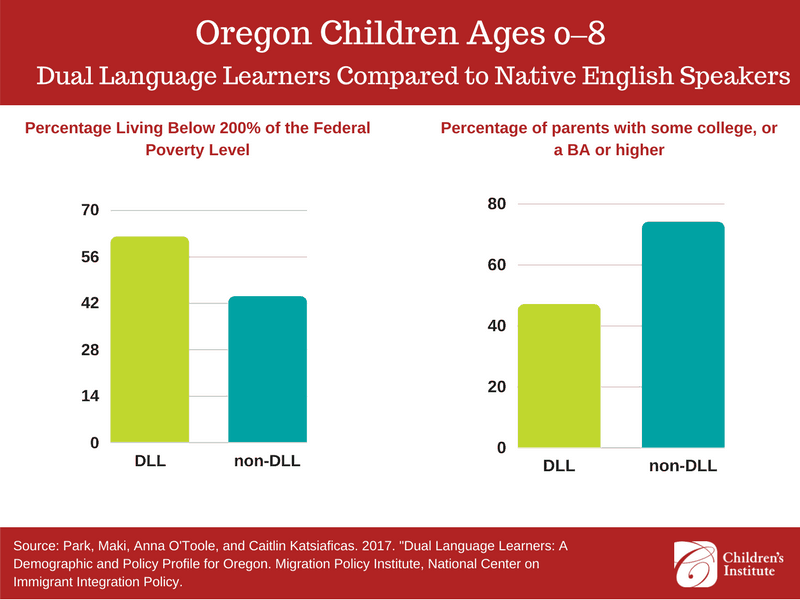 Dual Language Learning in Action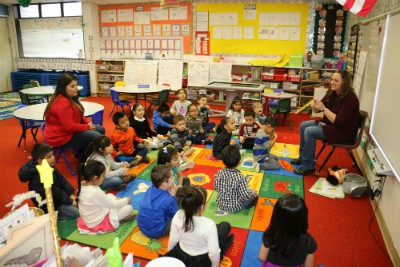 Twenty-four miles west of Portland in Forest Grove, Echo Shaw Elementary School hosts a bilingual Preschool Promise class, instructing 37 preschoolers in half- and full-day classes in English and Spanish. Students at Echo Shaw show up in kindergarten speaking two languages, both of which they will continue to learn in the dual language elementary school. Our recent story "Echo Shaw Prepares Children for Kindergarten in Two Languages" provides more information about the program.
For a more in-depth conversation about dual language learning in Oregon, check out our 20th podcast, "Promising Futures," a with Ruby Takanishi, author of the book First Things First and co-editor of the NASEM report Promoting the Educational Success of Children and Youth Learning English; Maria Adams, language development specialist for the David Douglas School District; and Perla Rodriguez, principal of Echo Shaw Elementary School. In the podcast, we discuss the needs of English learners in our schools and early learning systems and take a look at two Oregon districts leading the way on language development for their students.