Racial Equity Resources for Early Childhood
This page serves as a hub for resources and guidance on racial justice and equity issues that connect to early childhood. It is not comprehensive. We will continue to add and update this page.
If you have a specific resource, opportunity, or update to share, please email Helen Shum at helen@childinst.org.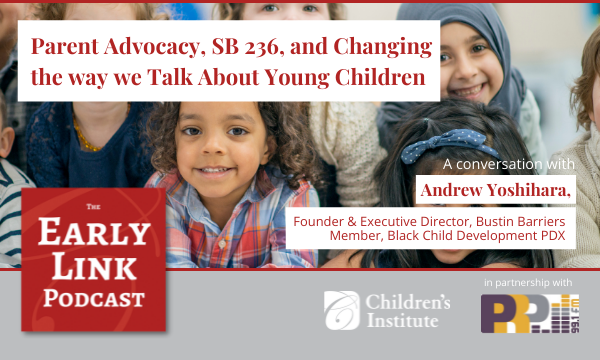 Parent Advocacy, SB 236 and Changing the way we Talk About Young Children
On this episode of The Early Link Podcast, host Rafael Otto speaks with Andrew Yoshihara, who is a member of Black Child Development PDX and founder and executive director of Bustin' Barriers, a nonprofit organization that serves kids with disabilities. He is also a parent advocate and has been involved with legislative advocacy in 2021.