By Josette Herrera, Earl Boyles parent, advocate, and community ambassador; as told to Ashley Walker.
When my oldest children started school, I was not a "joiner." I wasn't involved. That just wasn't me! But that all changed with the Early Works project, more than ten years ago now.
I first heard about Early Works from Andreina Velasco, who was Children's Institute's site liaison at Earl Boyles, where my kids went to school. She was running a program, two weeks of kindergarten readiness in the summer. My daughter went, and that's how I met Andreina. She told me they were planning to go out into the community with surveys, asking parents what they wanted and needed for their kids. She wanted me to help.
I don't know what it was about the way she talked to me, but I couldn't say no! I was skeptical, but she kept telling me, "Come on, you can do it!"
And eventually I said, "Sure, why not?"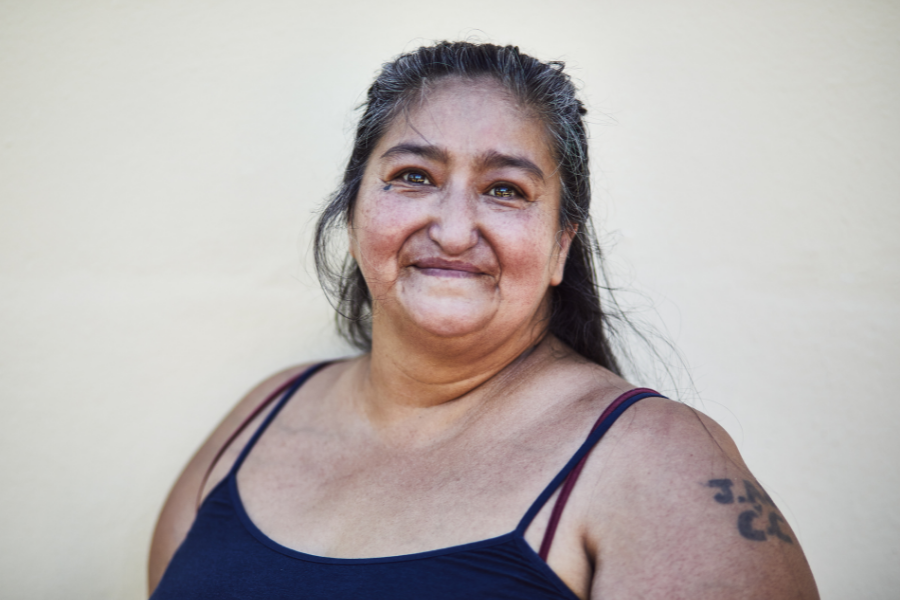 I'm thankful for that to this day, because being a part of everything that has happened at the school since then has been an awesome experience.
Things happen for a reason. There was a reason I was put in that situation to help at the school. 
I always wanted to be a bilingual interpreter and work in the hospitals. But because of my background, I would have had to work really, extra hard to get to that point. And if I had gone to school for that, I would owe a lot of money now!
But because of Early Works, I've had opportunities to do the kinds of work I've always wanted to be doing. I've been able to help people. I've become a community ambassador for the school, and trained as a community health worker. My whole job is to help our families. When they need clothing, housing assistance, utility assistance, anything… they know they can come to me. 
I've also been able to go to Salem and talk to our government about why preschool is important for our children, and how it should be available for all kids, whether they have money or not. When I first started doing that, of course I was nervous! And I'm always nervous when I go. But someone from Children's Institute — Elena, Dana, Marina — is always there for us parents, telling us, "Just say how you feel. Tell them what you know."