It is with profound joy and gratitude that I reflect on our recent Champions for Children – 20 Years of Impact event, celebrating the past two decades of Children's Institute's work to make Oregon the best place to be a kid.  
Among the 550 plus champions who filled the room, including our friends who joined virtually from Central and Eastern Oregon (and a few from out-of-state!), I was in awe of the power of our collective community and it truly took my breath away.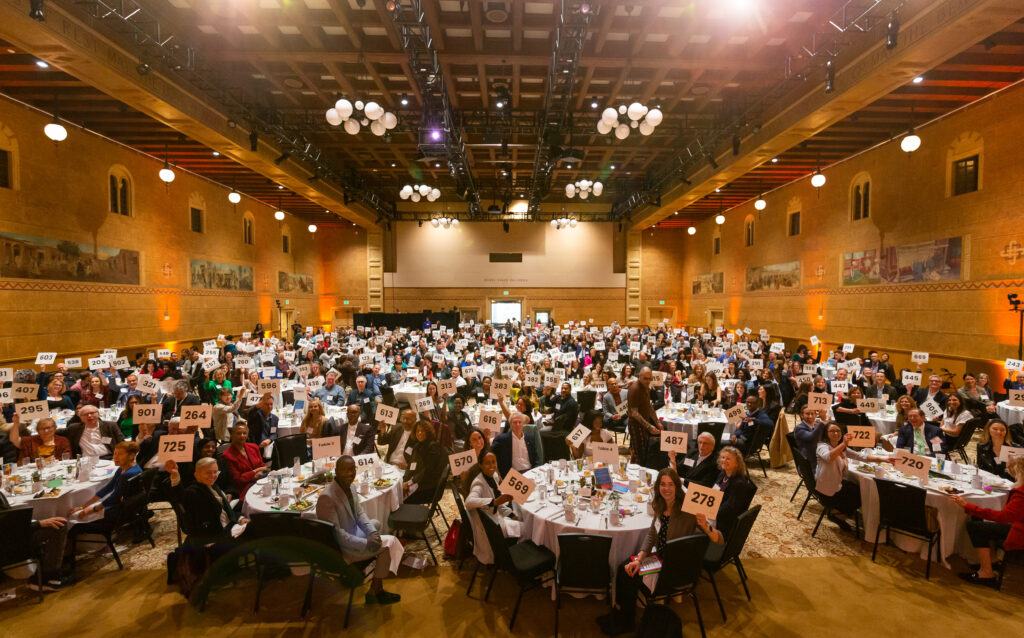 But building a society that honors and supports children from the moment they are born takes more than one event or any singular act. It requires a daily commitment and a choice to be better, to do better.  
It takes a concentrated effort to ensure all children have access to early literacy programs, a seamless educational experience, maternal-infant health support, and safe, nurturing child care facilities.  
Race, geography, language, and income level should never be a barrier to that. This is what justice for children means.  
The event was a testament to the movement itself, and an unwavering dedication of many people across sectors that include educators, early childhood providers, community leaders, business leaders, policymakers, and philanthropic champions–all committed to ensuring a brighter future for our children. It builds on a legacy of two decades of work and leans into the possibility of what tomorrow holds.  
Click through for event photos!
We had the honor of presenting the legendary Ron Herndon with the 2023 Alexander Award for his exemplary leadership and advocacy for our youngest learners both locally and nationally, and his civil rights leadership for Black and brown communities in Portland for more than 50 years.  
If Ronnie isn't an inspiration, I don't know who is. I hope we can all aspire to do what he has done, and lean into the work purposely and unwaveringly, to show up as THE BEST, true champions, for children.  
I invite you to join us in this exciting journey ahead. The impact of our collective efforts is immeasurable, and I am confident that the future holds even greater promise. 
Join us in making Oregon the best place to be a kid.
If you missed the event and want to give, you can still make a donation or volunteer to help ensure that Children's Institute continues to impact Oregon's young children for the next 20 years and beyond.