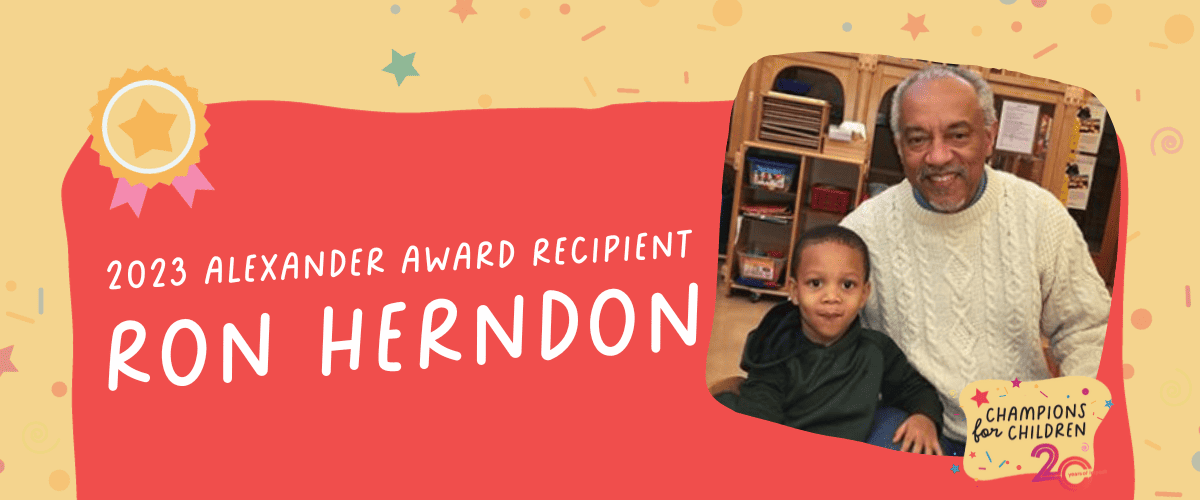 In the heart of Portland, there is an exceptional individual who has spent a lifetime dedicated to turning hopes and aspirations into concrete actions, and who exemplifies what it means to be a champion for children.
We had the honor of presenting Ron Herndon with the 2023 Alexander Award at Children's Institute's Champions for Children – 20 years of Impact event on October 19.
Ron transcends the role of a community leader; he is a living testament to the power of commitment, advocacy, and unwavering dedication to the well-being of our children and families here in Oregon, and across the nation. Ron's focus on institutional and systemic change promises a brighter future for all children, where the playing field is truly equitable.
"Ron Herndon has led transformative change in Oregon for decades with vision, innovation, and a deep commitment to  ensure all children, birth to grade 5, and their families have what they need to thrive," said  Kali Thorne Ladd, Children's Institute's chief executive officer. "We are all better because of him.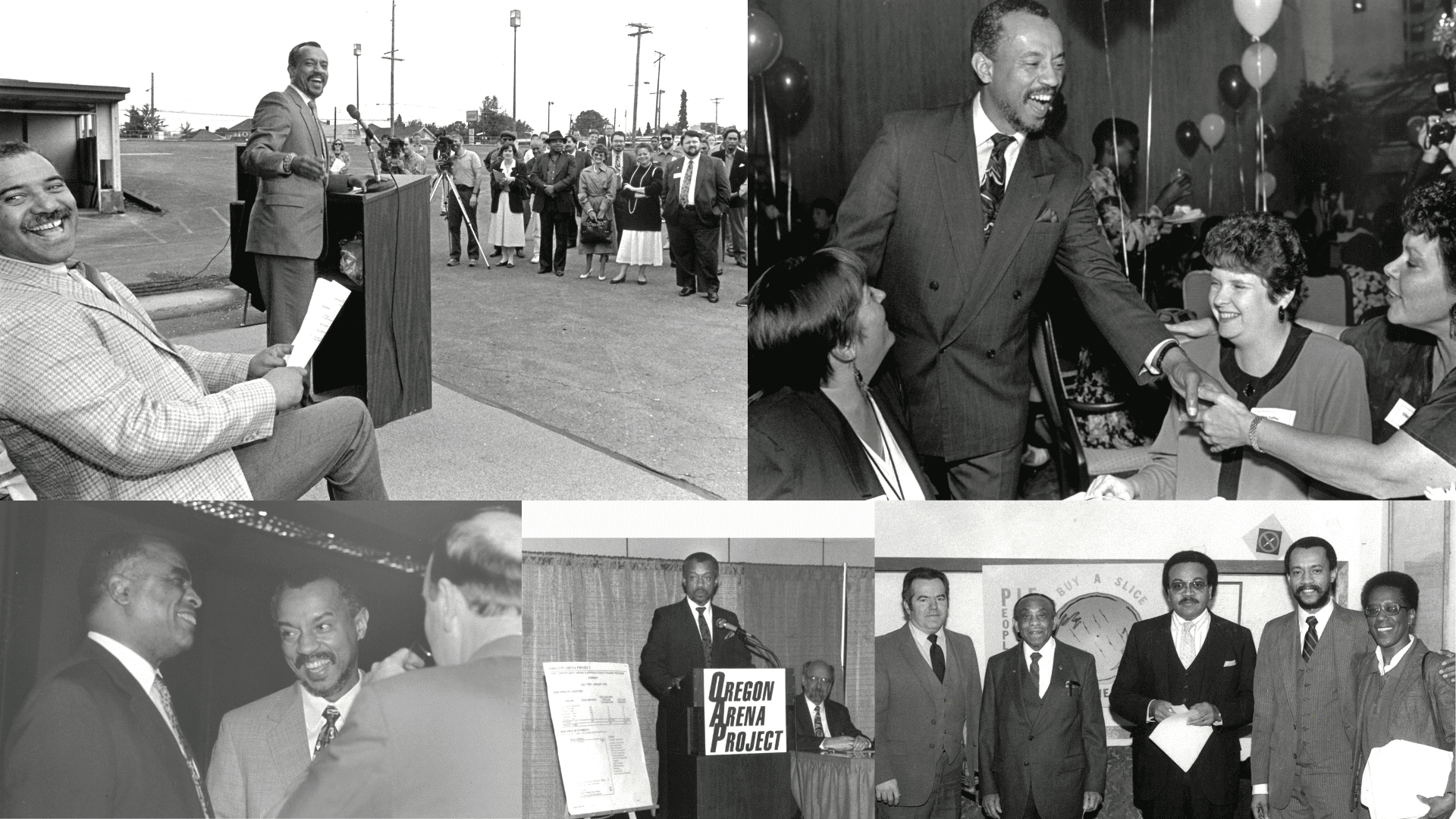 In 1975, Ron took the helm as the Director of Albina Head Start. It was there that he laid the foundation for a legacy that would expand far beyond the walls of early learning centers. From 1991 to 2013, his journey took a national stage as he assumed the roles of President and Board Chair of the National Head Start Association (NHSA). This position was a platform for transformative change and pivotal in elevating the quality of Head Start programs nationwide. As Chair, he provided unyielding leadership and support, including advocating for over 900,000 children and families. Ron's dedication and leadership in this role transformed early childhood education across the nation, ensuring that children with the least access to early learning opportunities received a solid foundation for success.
Ron's contributions have earned him high regard, deep respect, and fond admiration from a vast community of friends and admirers whom he continues to inspire.
Joe McFerrin, chief executive officer at Portland Opportunities Industrialization Center (POIC), aptly notes, "Ronnie Herndon's leadership and impact in the field of early childhood development are incredible, but his positive influence on professionals working with children of all ages is immeasurable."
Ralph Smith, managing director at the Campaign for Grade-Level Reading vividly recalled Ron's impact, describing him as a "one-of-kind visionary leader, courageous advocate, and tireless warrior for social justice and economic uplift."
Beyond his leadership roles, Ron's influence through mentorship has also created a ripple effect.
"Ronnie is a true visionary," said Miriam Calderon, chief policy officer at ZERO TO THREE. "There are few leaders who have stood for centering racial and social justice in early childhood as he has. I feel blessed to have him as a mentor since early in my career and know that I am not alone, as he has so generously done that for many in this field, and that is part of his legacy and impact."
It is not just about mentorship, but also about driving lasting change. Governor Tina Kotek underscored this point when she shared how Ron has left an indelible mark on generations of Oregonians.
"For more than 50 years, Ron Herndon has been a powerful voice for the Black community in Portland, especially for the needs of children in North and Northeast Portland," she said. "As a community leader, he has supported essential services for generations of Oregonians – perhaps most importantly through the growth of Albina Head Start – guiding it from an organization that served more than 100 kids to well over 1,000."
As we honor Ron Herndon with the 2023 Alexander Award, we celebrate not just a community leader, but a beacon of hope.
In the words of Tony Hopson, "Many people hope for change, some people talk about change, but few people make change. Ronnie represents the few."
We express our heartfelt gratitude to Ron, his legacy and relentless dedication, and unwavering commitment to create a brighter future for all children.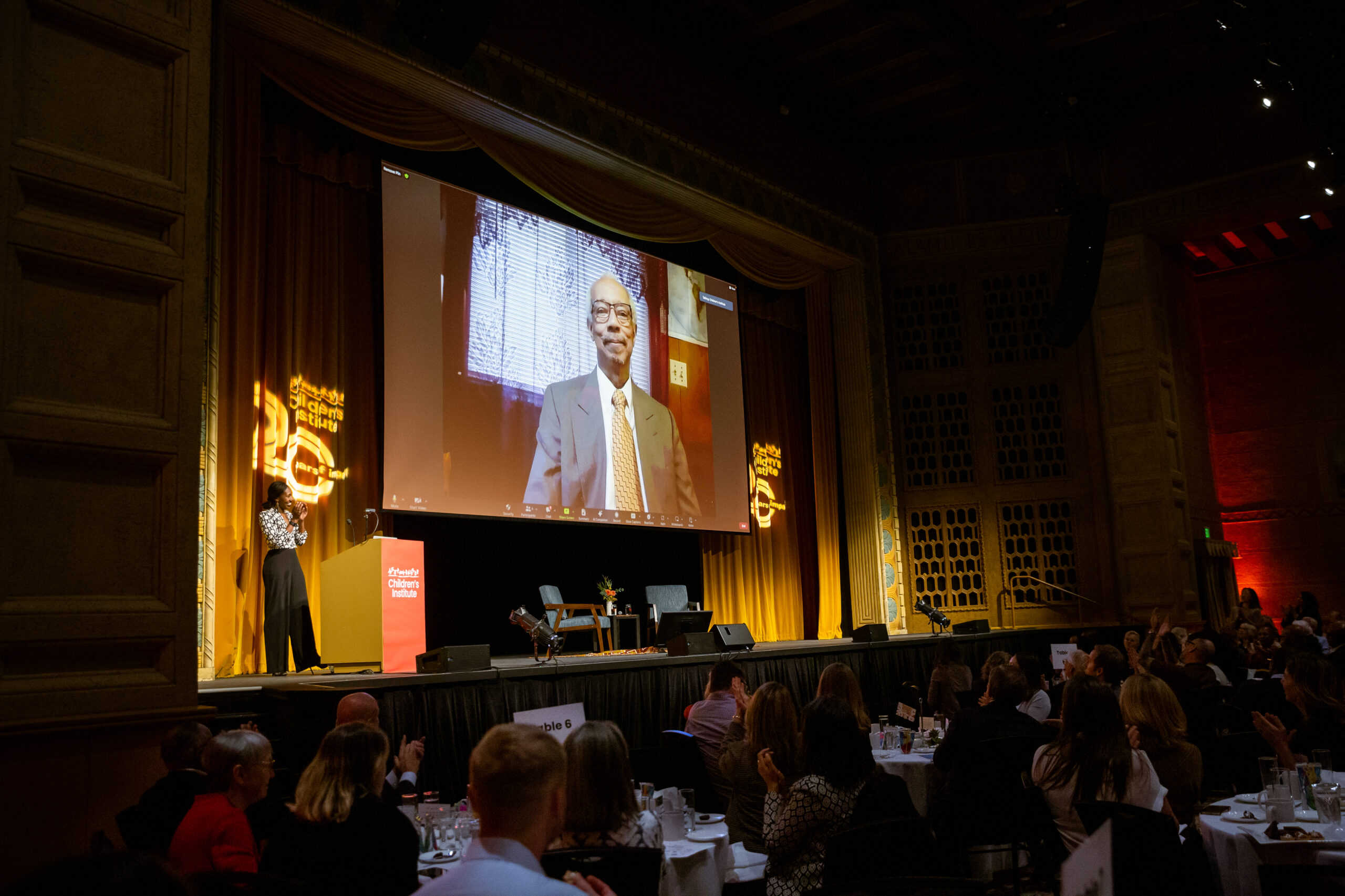 More about the Alexander Award 
The Alexander Award is named for prominent Oregon leader Dick Alexander and was first awarded by Children's Institute to Governor John Kitzhaber in 2013 for his work building Oregon's early childhood system. Since then, the award has recognized individual leaders such as Ken Thrasher and Sue Miller and communities like Wallowa County for significant work to improve the lives of young children. Beyond honoring individual leaders and communities, the Alexander Award calls attention to the need for business and civic leaders to work together to build a system of programs and services to support children's healthy development and school readiness in order to ensure Oregon's future success. 
Related Links: