Heather Rogen has worn many hats working in early childhood for nearly 32 years – from home visiting to directing Head Start programs, and working in family health programs.  
In 2020, Rogen founded Boulden-Rogen Early Learning Academy. In just two years, the academy expanded to six early learning centers, serving communities in Redmond, Bend, and Prineville.  
"I decided it was time to look at my community and see where the gaps were," Rogen said. "And I decided to design a program that had the fewest barriers as possible for families." 
For Rogen, it is essential that all families have access to high-quality early learning and care, so the center offers a variety of payment programs, which gives parents more options for where they send their young children.  
"Part of that is having a private pay program, Employment-Related Day Care, Baby Promise, and Preschool Promise all wrapped into one center that looks the same, no matter who is paying for those spots," she said.  
The first Boulden-Rogen site in downtown Redmond started small, with Preschool Promise providing some of the initial funding. This gave Rogen the means to build and expand early learning and care centers across Central Oregon, with well-trained and experienced staff, and lower child ratios.
Oregon's Preschool Promise provides free high-quality preschool education to children ages 3-4 whose families live at 200 percent or below the Federal Poverty Level, foster families, and families in certain rural communities.  
In 2015, Children's Institute collaborated with 34 partner organizations to support Preschool Promise legislation. After its successful passage, the program launched in 2016 across nine regions, as a part of a larger statewide initiative to improve early childhood education, and partners with public and private providers to expand access to preschool and support the diverse needs of Oregon families. 
Preschool Promise is administered by the state's Early Learning Division (ELD)—part of the Oregon Department of Education—and coordinated by local early learning hubs, which promote the program, help to recruit families, and process applications.  
An agency in transition
Preschool Promise was a staple source of income for early childhood programs during the pandemic, which devastated an already fragile sector. Coming out of COVID, the ELD has been focused on accountability, implementing new reporting requirements, examining enrollment thresholds, and having more targeted supports and conversations with early learning hubs for enrollment.   
Currently, Preschool Promise serves about 4,300 young children across Oregon. Some regions of the state are still struggling to fill slots and serve eligible families, but ELD director Alyssa Chatterjee is confident that the creation of a new state agency—the Department of Early Learning and Care (DELC)—will be more responsive to communities across the state and will support a more centralized and streamlined early childhood system.
"We need to be more responsive to the information that we get from early learning hubs, and we need to build a system that's going to allow us to do that. And I think as we're becoming the Department of Early Learning and Care, we have a lot more control and ability to create those systems," said Chatterjee.
The passage of Oregon House Bill 3073 (2021) established DELC to centralize and streamline Oregon's early childhood system, with Chatterjee leading the department. The ELD will begin operating as the DELC starting on July 1, 2023.  
Flexibility to meet families' diverse needs
Preschool Promise offers a mixed delivery approach, meaning that families have more flexibility in where they take their children. Chatterjee explained that the mixed delivery system recognizes that high-quality preschool can happen in a variety of settings.  
"That means we have family child care providers, we have small and large private centers, nonprofits, school district partners, community organizations, and recognize that high-quality environments for preschool exists in all those settings," said Chatterjee.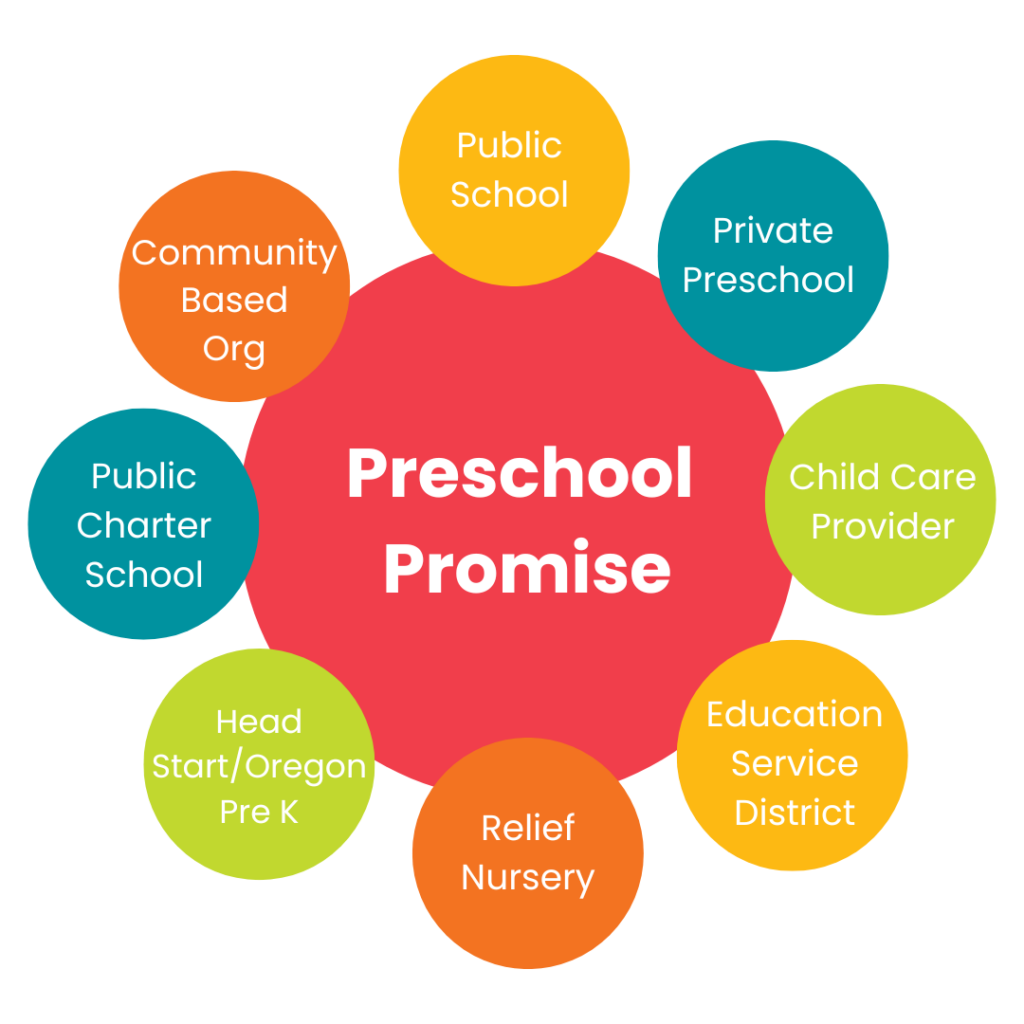 This allows families to choose a child care arrangement that best meets their needs, whether it be full-time, part-time, evenings and weekends, or drop-in care.  
It also ensures that families experiencing a range of financial and living situations have opportunities to access high-quality early learning and care.  
First Place Kids Preschool is a unique, low-barrier program through St. Vincent de Paul of Lane County that addresses the needs of children and families who are experiencing homelessness. 
The center's wraparound model offers therapeutic child care, family resource coordination, advocacy and referrals, and family enrichment and bonding activities. 
The preschool is completely free to young children who are experiencing homelessness in the Eugene community and currently has 15 available slots in its first year of Preschool Promise.  
First Place Kids director, Ilana Jakubowski, says that although there has been a bit of a learning curve working with Preschool Promise, it is hugely beneficial both for families and the preschool program itself. 
"This program is huge because it provides a living wage for the preschool staff and free early education for families," said Jakubowski. "It has allowed us to start a classroom from the ground up." 
A profound impact
Being a Preschool Promise family provides a peace of mind for parents, knowing they can enroll their children in preschool programs that stimulate healthy child development, help them reach milestones, and support a range of needs.  
Parent Kryssi Aguiar's 5-year-old daughter, Kens, is enrolled in Preschool Promise at the Ivy School in Medford.  
Aguiar said that she was nervous about enrolling her daughter in Preschool Promise, concerned that she wouldn't be able to find a program that would support Kens' needs, as a child with autism. But the Ivy School exceeded her expectations and helped her daughter flourish. 
"We're coming up on the end of our second year. She has been potty trained for almost a year and a half. She engages with other peers her age and older kids now and previously she wouldn't," said Aguiar. "I know that my daughter is safe and I know that she's loved. I know she's cared for. I know she's appreciated and treasured." 
Before Kens was enrolled in Preschool Promise, Aguiar's family was a single income household. She said that if she and her husband had both been working, the cost of child care would have been financially impossible. Kens' enrollment in Preschool Promise has enabled Aguiar to pursue higher education and she now works as a licensed tax professional for the State of Oregon. She and her husband are now both able to work. 
"Without my daughter being able to be at school and be safe, and taken care of, I would have literally never been able to do that," she said.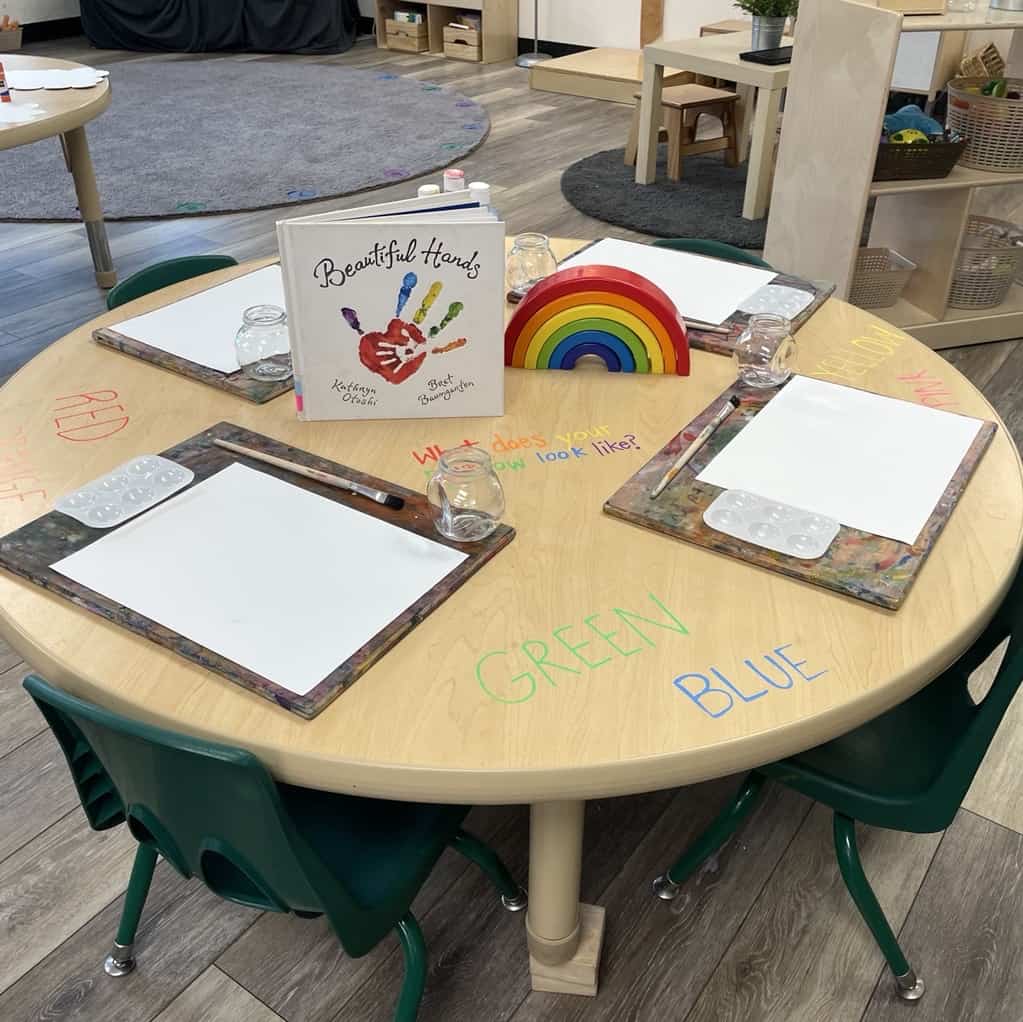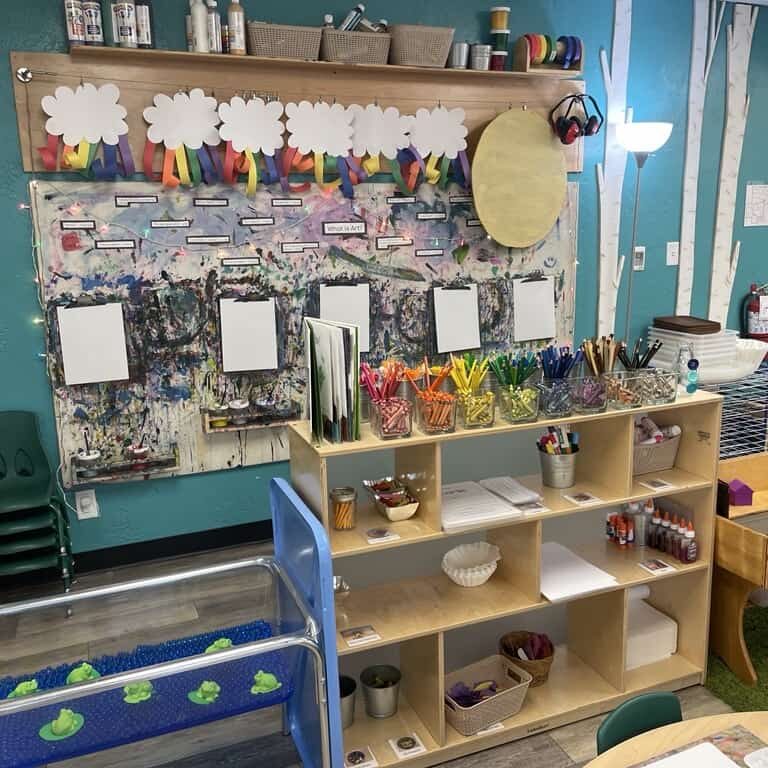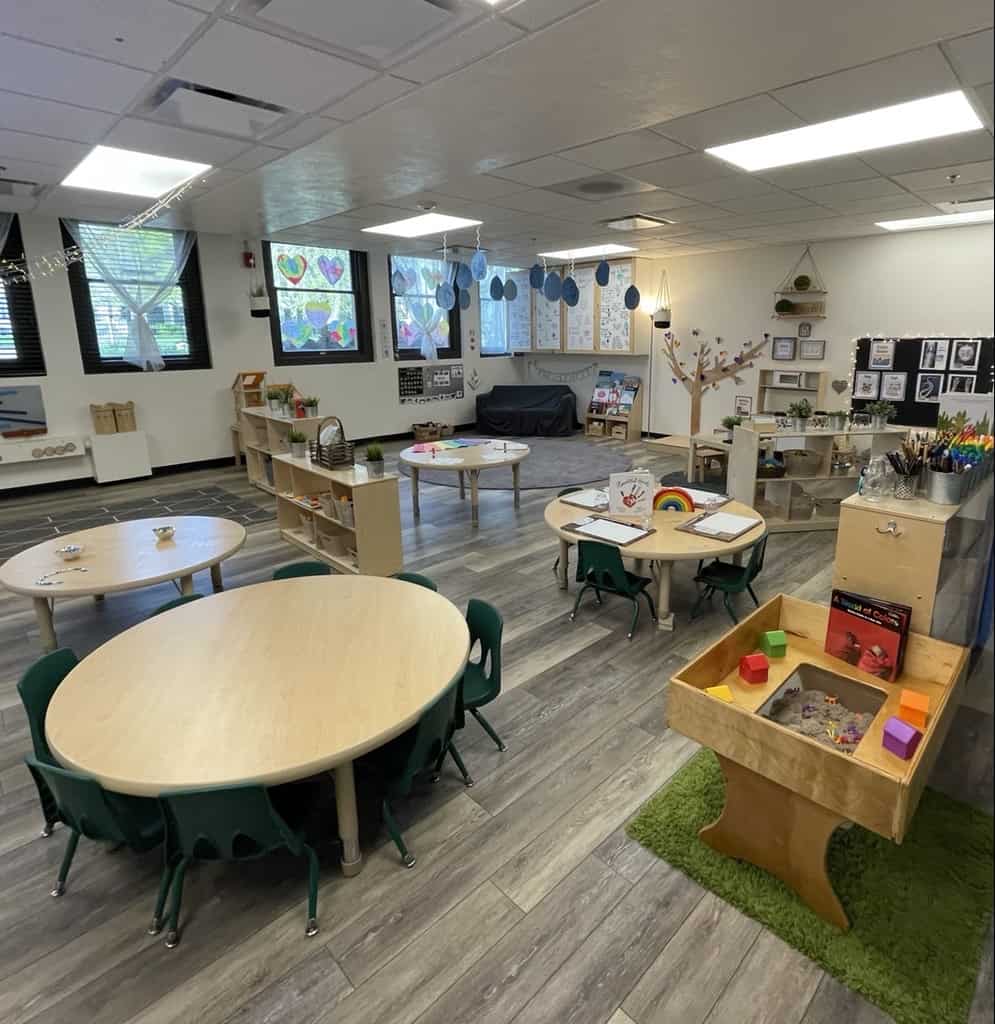 Providers are also seeing the direct impact of the program for young children and their families.  
"Our Boulden-Rogen parents are so excited that this program exists," Rogen said. "We've had kiddos go on to kindergarten that are doing super, super well and are able to access the things they need."  
At First Place Kids Preschool, many parents who waited to access early learning and care can now enroll their children in preschool, which in turn allows parents to access employment and other opportunities for themselves.  
"The families that have been able to access this care have told stories about waiting for months and months to access the care and now they can finally access it, so it definitely seems to be making an impact for families who are signing up," said Jakubowski. 
"If a preschool program wants to be more accessible, then Preschool Promise is a great way to go."