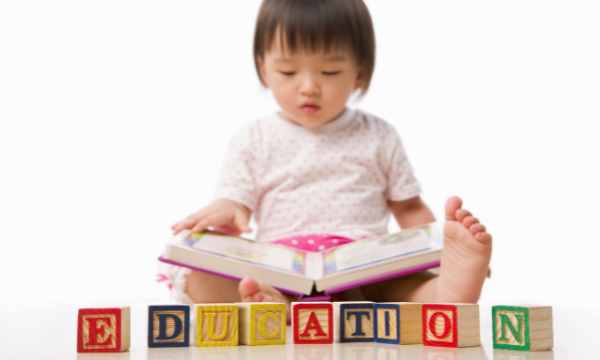 The COVID-19 pandemic, and the resulting increase in telecommuting and distance learning for children has elevated the importance of early learning and care as a key component supporting Oregon's workforce. Many parents who lost jobs at the beginning of the pandemic were unable to return to work because they needed to stay home to be with their small children, who were unable to return to preschool and child care or were attending school online. This dynamic highlighted that child care and preschool are essential elements of the infrastructure necessary for our economy to function.
And yet, early childhood education is hard to come by for all, and extremely expensive for families that don't qualify for government sponsored programs. According to an Oregon State University report, 72 percent of Oregon communities are child care deserts. These child care deserts are places where less than a third of children aged 0 – 5 have access to regulated early education facilities. And statewide averages of care costs for preschool age children range from $700 – $1200/month, with even higher prices to care for infants and toddlers.
The lack of early education facilities and the high cost of care is felt by families across the economic spectrum, but the COVID-19 pandemic shows how these factors disproportionately affect low-income families. A Pew Research Center report revealed that 76 percent of lower income workers could not work at home, compared to 44 percent of upper income workers. Those parents who kept their jobs by immediately going virtual were tasked with caring for their children and simultaneously juggling work responsibilities while at home. But workers in jobs that cannot be done from home were either laid off or left jobs in order to stay home with their children, or pieced together child care.
We interviewed child care providers and they underscored the significance of early learning programs for the economy.  
The Business Case
Lauren Sigman, early learning coordinator for the Lincoln County School District said, "We need businesses, local governments, and the state to collaborate to increase capacity with the recognition that child care is necessary infrastructure for employees to go to work." Maria Weer, executive director at Building Healthy Families in Enterprise, Oregon points out that this is now contributing to staff shortages at all types of businesses. She said that "the business community is stating clearly that they can't recruit staff because people don't have child care. The hospital was having so much trouble recruiting staff without providing child care that they bought a modular home and put it in their parking lot to create that."
In Oregon's mixed delivery system, all types of child care and preschool programs offer important and distinct qualities that help families and the economy thrive.

Home-based Providers
Small scale child care and preschools located in residences fill an important niche in the delivery system. Zakkiyya Ibrahim, director at Education Explorers in Washington County said, "a lot of families are saying they need evening and weekend care, or early morning care and most commercial centers cater to 9:00 a.m. to 5:00 p.m. workers. Home-based child care programs are the ones that cater to families that have odd hours and work weekends." This is an equity issue. For parents working non-traditional work hours, racist and structural barriers to employment, education, and access to services make child care access even more difficult. In Oregon, nearly one-third (31 percent) of young children in working families have parents working non-traditional hours.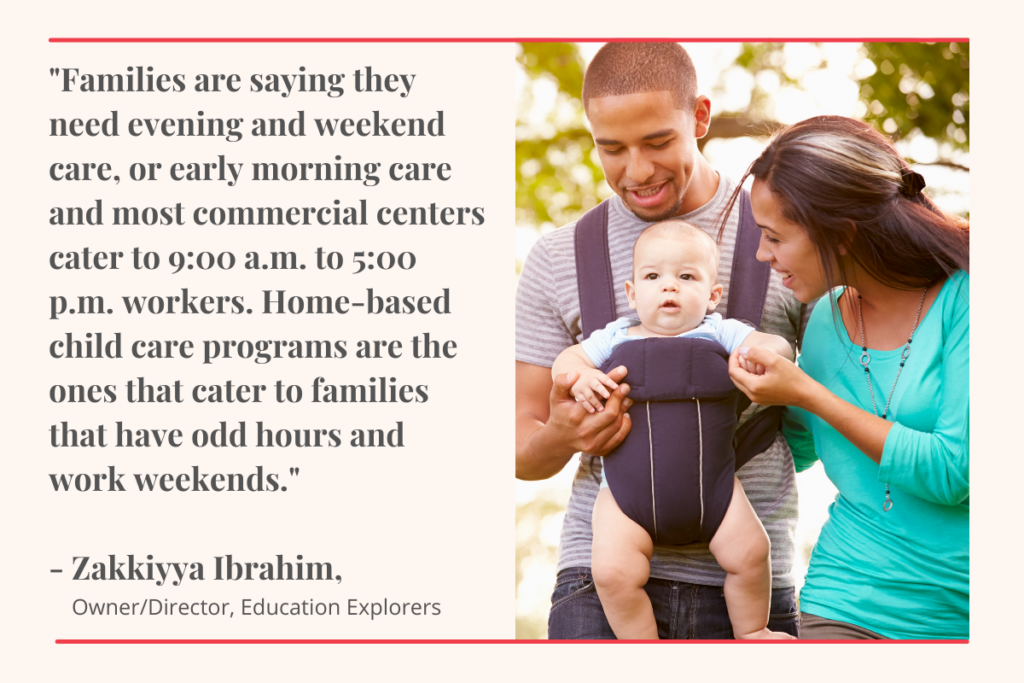 Community-Based Organization Centers (CBO's)
Early education programs run by non-profit organizations are uniquely positioned to provide particular benefits to families and businesses. They can access a wide range of funding and can leverage culturally relevant services of their organizations to provide wrap-around family support, like helping teach parents new skills and help them find jobs. Sadie Feibel, deputy director of programs at the Latino Network in Multnomah County stated that job training will be included in the new site they are building, which will include a preschool. "Our vision is to create a hub for professional development for folks from within the Latino community that want to enter early childhood careers," she said. "We can contribute to systemic change in workforce development by providing access to relevant training and certification so people can convert their lived experience and skills into professions where they can earn a living wage."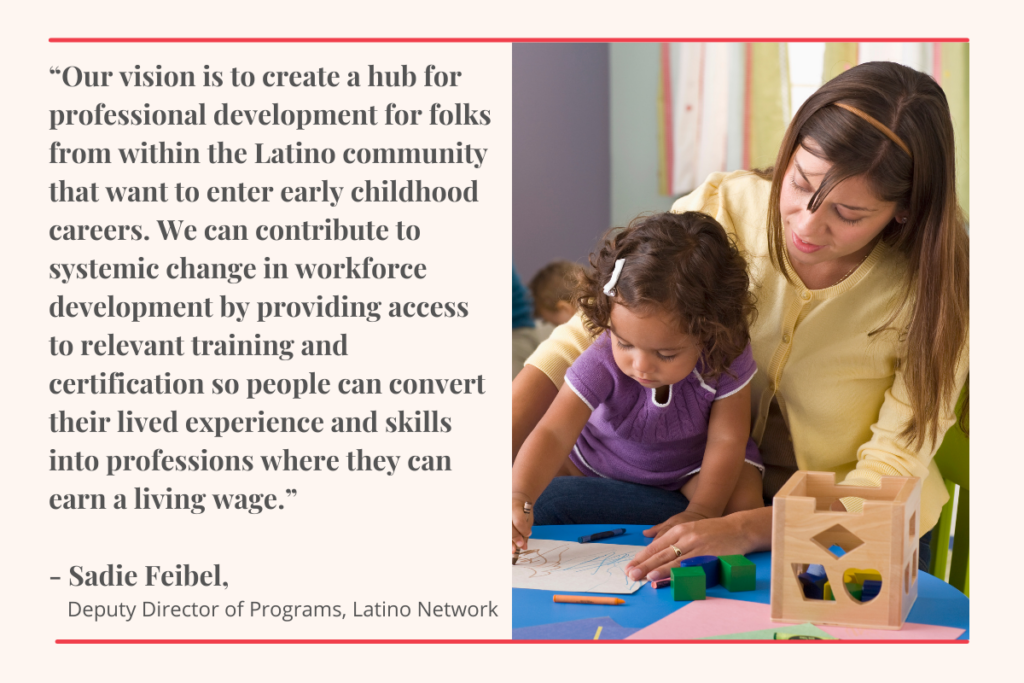 Onsite Care at Schools, Housing, and Workplaces
Preschools and child care providers located in schools, within or adjacent to affordable housing, and accessible to employees at their workplaces can help parents stay employed, particularly by easing transportation challenges for families. School-based programs allow parents to consolidate their transportation when older siblings are students in the school where their younger children are preparing for a seamless transition to kindergarten. Programs co-located with affordable housing and at workplaces remove the extra transportation altogether. Ronnie Herndon, director of Albina Head Start in Multnomah County said, "we would like to see more early education programs at large employer sites. Existing partnerships with institutions like Portland Public Schools, Portland Community College and Home Forward are good because they "get it" as a win/win solution for them and their people (families, students, residents)."