Erin Helgren is the Early Works Site Liason based in Yoncalla, Oregon
Over the last few months, Yoncalla School District and Early Works have been working to prioritize an assets-based approach to community building and highlight districtwide innovations and approaches that are making a difference in the lives of children and families.
As a part of that effort, we introduced the Good Neighbor Award to honor community members who are demonstrating an exceptional commitment to the district's children and families.
In recent months, I've had the opportunity to interview non-traditional leaders like Sheryl and Richard Braun.
Fixtures in the community, I often refer to the Brauns as Yoncalla's original Early Works program. Over many decades, the Brauns have, by their estimate, provided child care for nearly every kid in Yoncalla.
Dale and Robin Pritchett also have strong personal connections to Yoncalla. Through Christmas for Kids, the Pritchetts have provided countless gifts for children in need. Their generosity means that families can focus on the joys of holiday time rather than stress over finances.
Ms. Carol Robins, a first grade teacher, thinks outside the box to serve students and has been an early adopter of Conscious Discipline in her classroom.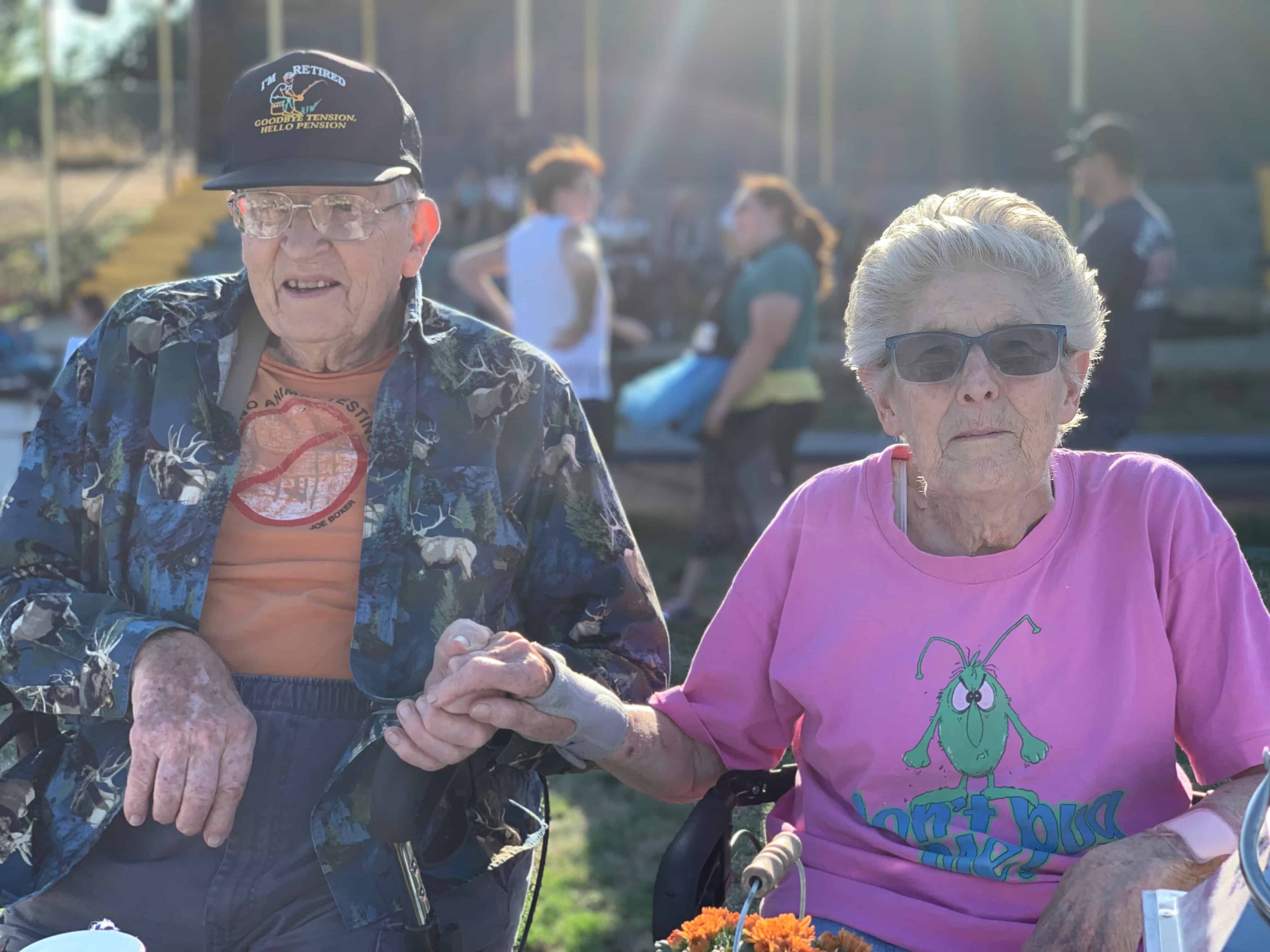 Sheryl and Richard Braun, "Mr. and Mrs. Early Works"
Our latest recipient of the Good Neighbor Award is Carl Van Loon. Carl is an active member of the Yoncalla community. He makes sure that local families are able to access healthy food sources. He supports the school district in board leadership and alumni work. In addition, he directly impacts students through various coaching endeavors, in financial and resource support for extra-curricular activities, and through a scholarship in honor of his late son, James Ryan (J.R.).
Here's an excerpt of the remarks I made at the ceremony we held on February 19:
Carl grew up in Scotts Valley with five older brothers, all of whom graduated from the Yoncalla School District in the 1960s-70s.
As a teenager he worked at the Yoncalla Store and the Drain Plywood Mill. After high school, he briefly worked in the woods, but eventually moved away to pursue a career in the grocery industry. He returned to Yoncalla in 2004 to purchase and run the current Yoncalla Food Center.
Carl joined the Yoncalla School Board about five years ago, determined to save the school district. He believed that children from Yoncalla would have less opportunity and perceived value if the school was to merge with neighboring districts. 
In addition, Carl wanted to create a system of board transparency in order to ensure that the community fully understood the decisions being made by the school board. I believe he has been successful in co-creating a meeting structure in which the community feels welcome to share ideas, concerns, and thoughts.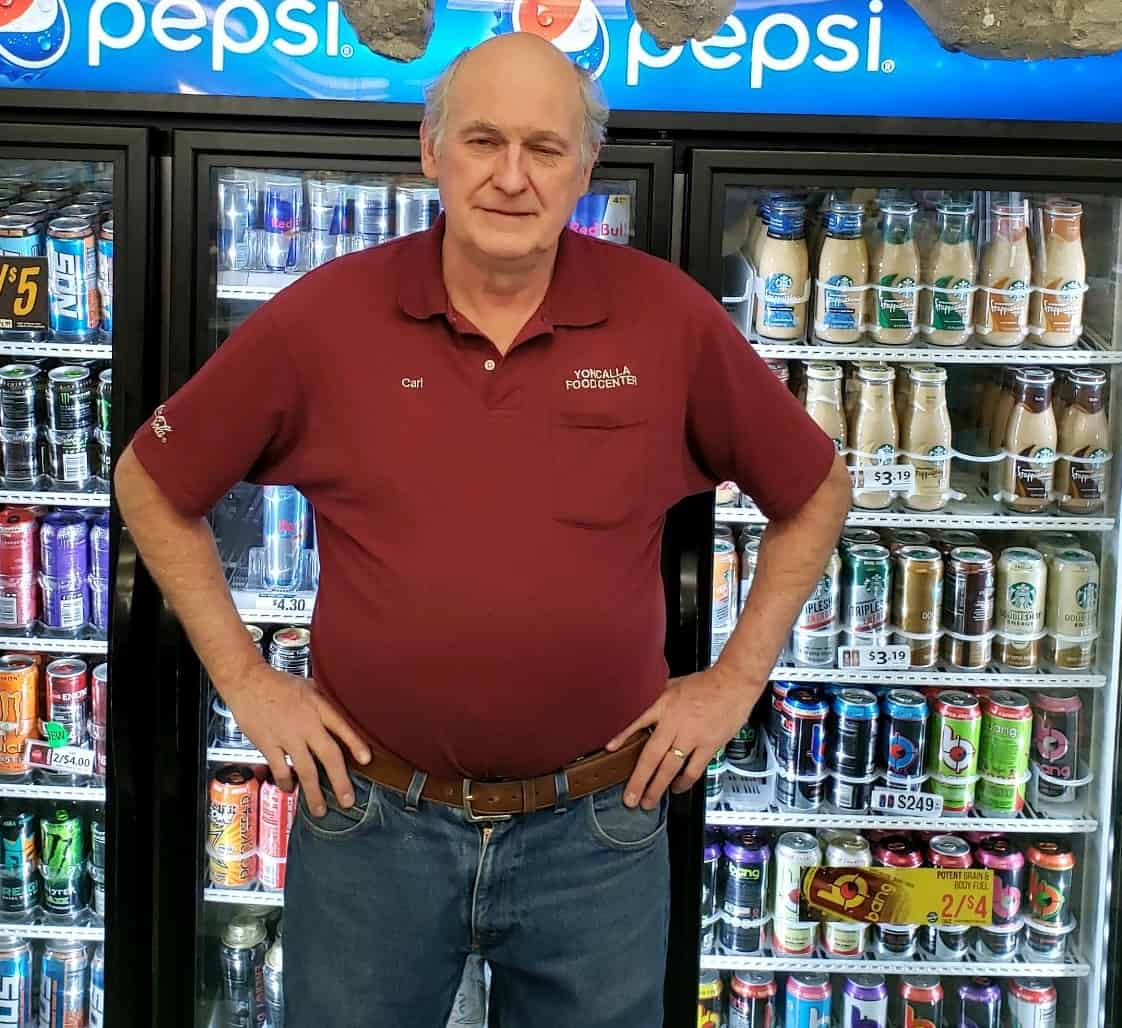 Carl Van Loon, Good Neighbor Award Recipient 2020
A conversation with Carl would not be complete (or maybe even possible) without a lengthy conversation about the sports program.
Carl credits the Yoncalla School District sports program, paired with the expectations of his father, with his graduation from high school and his strong and determined work ethic. Here's what I came to learn about Carl and his focus on sports:
Sports programming isn't about the actual success or physical abilities of students; it isn't about an all-star team or winning state championships. For a small district, sports are about literally leveling the playing field, modeling and lifting up invaluable life lessons and giving every child the skill sets that impact decision-making and attributes that serve them throughout their lives.
We talked about the power of a positive role model through high-quality coaching, the idea of creating a sense of community through cultivating a cohesive, interdependent team; the sense of purpose a child feels on a team, even if they may not possess strong athletic skills. The value of hard work, perseverance and grace—both when winning and losing—the skill of composure when things don't work out as expected, and the value of acceptance of diverse skill sets and abilities in overall team success.
From Carl, I learned that sports are not about the actual outcome, but the process of building trusting relationships, a safe environment for all students to succeed and to push themselves beyond their self-imposed limitations.
Through countless, selfless acts of kindness, and enduring leadership, he has made our school district a better place for children.