As Oregon schools prepare to move into the fall of 2021, the Early School Success team at CI is planning its first ever Early Learning Academy, inviting district teams from around the state to examine educational transitions through an anti-bias lens, with a focus on the love and care that teachers, students, families, and entire school communities need as they continue to move through the challenges associated with the COVID-19 pandemic.
The Academy will begin with a kick-off event on Wednesday, June 23, featuring keynotes from Dr. Iheoma Iruka and Dr. Tonia Durden, two authors of the book Don't Look Away: Embracing Anti-Bias Classrooms. This event has recently been opened to the public! If you are interested in attending, you can register here by 4pm on Thursday, June 17, 2021.
We're incredibly honored to welcome our keynote speakers.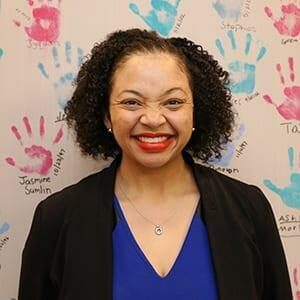 Tonia Durden, Ph.D., is a Clinical Associate Professor and Birth-5 Program Coordinator within the Department of Early Childhood and Elementary Education at Georgia State University. Dr. Durden's primary scholarship and research trajectory focuses on support of African American children's socio-cultural development. Her goal is to create racially equitable learning experiences for children of color. As a teacher educator and researcher, the focus of her work includes preparing pre-service and in-service teachers to become culturally competent master teachers. Dr. Durden's professional work and scholarship can be categorized into three core areas of focus: Early Childhood Education (curriculum and program development); racial educational equity (research to professional practice); and Early Childhood Systems Engagement (strategic partnerships and equitable systems building). Dr. Durden is committed to using teacher education and research as an informative vehicle towards helping develop educators and leaders who become culturally responsive change agents and advocates in their classrooms and communities.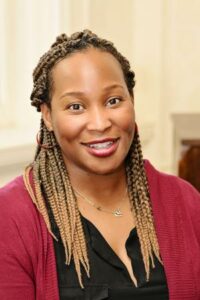 Iheoma U. Iruka, Ph.D., is a Research Professor in the Department of Public Policy, a Fellow at the Frank Porter Graham, Child Development Institute (FPG), and Founding Director of the Equity Research Action Coalition at FPG (the Coalition) at the University of North Carolina at Chapel Hill. Through the Coalition, Dr. Iruka is leading projects and initiatives focused on how evidence-informed policies, systems, and practices in the early years can support the optimal development and experiences of minoritized children and children from low-income households and communities. Her work focuses on ensuring that children start off well, through family engagement and support, quality rating and improvement systems, and early care and education systems and programs. Dr. Iruka focuses on ensuring excellence for young diverse learners, especially Black children and their families, through the intersection of anti-bias, anti-racist, culturally grounded research, program, and policy. Dr. Iruka serves and has served on numerous national and local boards and committees, including the Brady Education Foundation, Trust for Learning, the National Academies of Sciences, Engineering, and Medicine committees, the American Psychological Association's Board of Educational Affairs, and the Nation Advisory Committee for the U.S. Census Bureau.
She has a B.A. in Psychology from Temple University, an M.A. in Psychology from Boston University, and an M.S. and Ph.D. in applied developmental psychology from the University of Miami, FL.