Our Staff Team / About Eli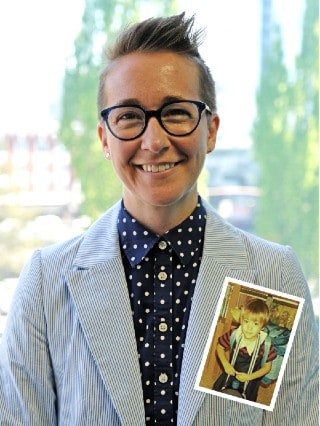 Eli O'Brate
Finance & Operations Manager
Eli O'Brate joined Children's Institute in 2019. Before moving to Portland, she worked in the sponsored programs office at California State University, Sacramento, where she administered a complex portfolio of funded grants and contracts for faculty and university centers and institutes. In addition to account management, Eli reviewed compliance matters, ensured timely grant reporting, and provided accurate expenditure processing.
Eli holds a graduate certificate in nonprofit management from the University of Hawaii at Manoa and a BA from Kalamazoo College. She has over ten years of experience in nonprofit financial management, operations, human resources, and IT. Eli is also a returned Peace Corps volunteer.
Eli grew up in Barcelona, Spain, and moved to the U.S. in her teens. She thoroughly enjoys doing puzzles, playing board games, savoring delicious donuts, and experiencing the Oregon outdoor life!