Oregon's child care providers are feeling strong financial pressure to reopen, but are unsure of their ability to effectively implement health, safety, and other requirements outlined by the state.
That's according to more than 1,600 providers who responded to a survey conducted in April by Oregon's Early Learning Division. The ELD says that the responses helped to update standards for child care in mid-May, and promises more detailed analysis and additional surveys to come.
More than half of providers responding to the survey were open, mostly as emergency care providers (62 percent).
Respondents represented a wide range of setting types, demographic and geographic backgrounds.
In addition to English, 128 respondents took the survey in Spanish and 16 took the survey in Russian. There were no respondents in the other languages offered (Vietnamese, Simplified and Traditional Chinese).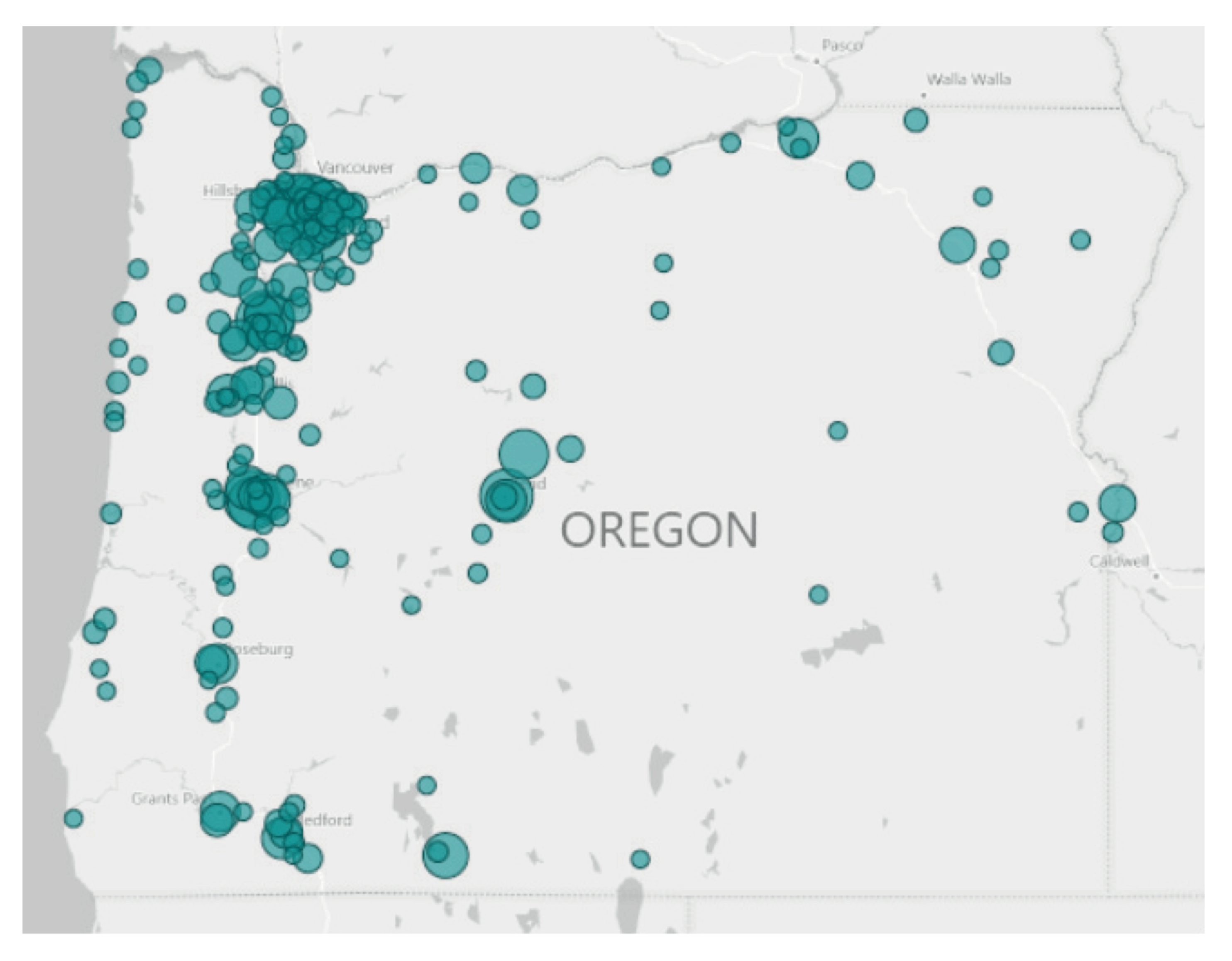 Provider representation by zip code. Source: ELD
Social Distancing Requirement Considered Impossible
Licensed and regulated child care in Oregon can take many forms, from smaller, home-based settings to large, center-type facilities. Regardless of setting type, providers overwhelmingly cited the ability to maintain six feet of social distance as one of the most difficult requirements to implement.
A number of providers felt that doing so with infants and young children was a practical impossibility. Maintaining stable groups of 10 or fewer is also very difficult for all but those registered as family providers, who usually care for just a small number of children.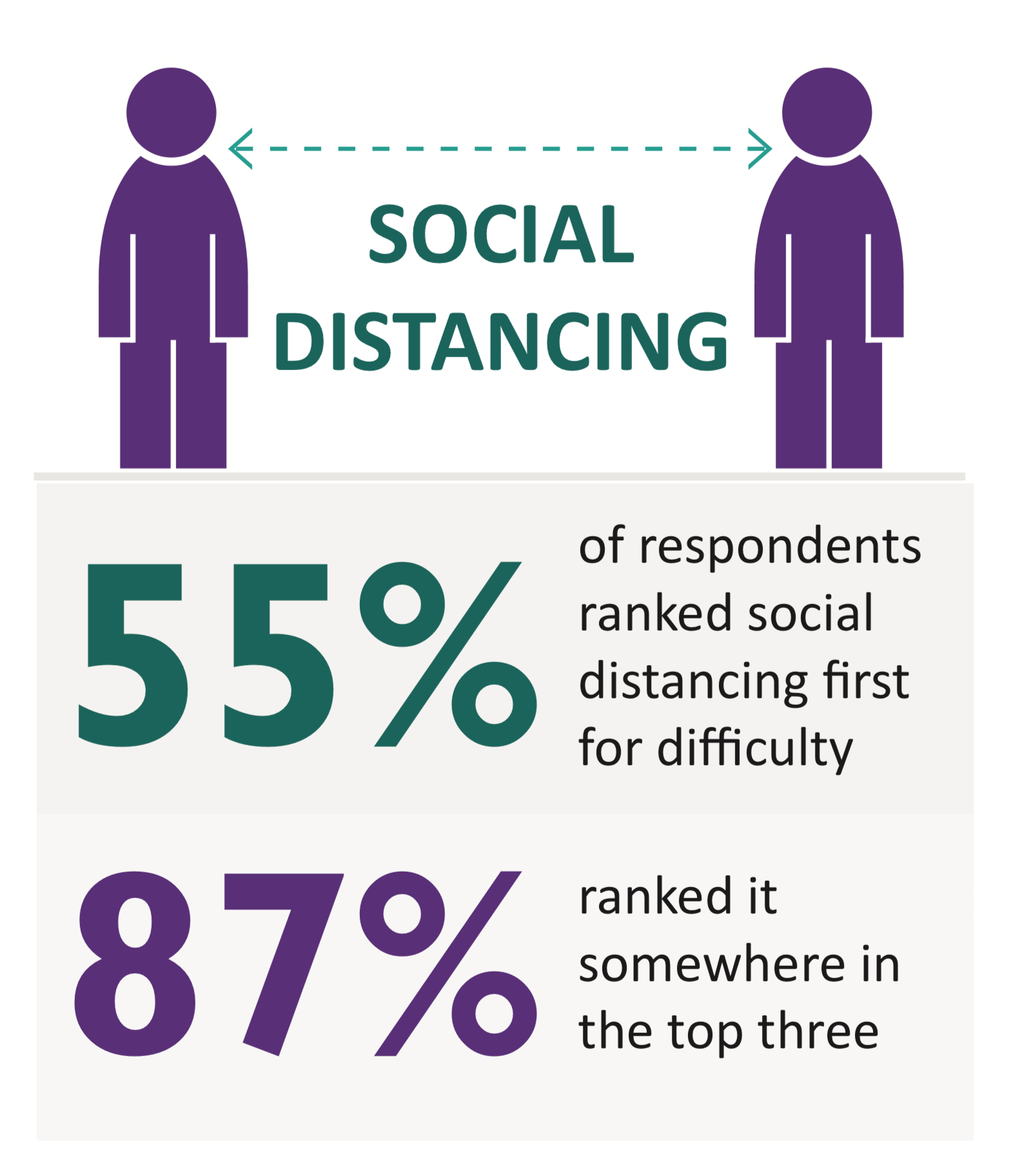 Reopening Barriers
Health and safety concerns are the biggest barrier to reopening for respondents who are not currently operating, presumably due to COVID-19 related issues (49 percent). Providers expressed concern about their ability to keep themselves, their staff, and the children under their care healthy without a significant reduction in cases or a widely-available vaccine. Some did not feel it would be safe to reopen until the coronavirus is eliminated and others said that reopening was not an option due to their own or family members' health status.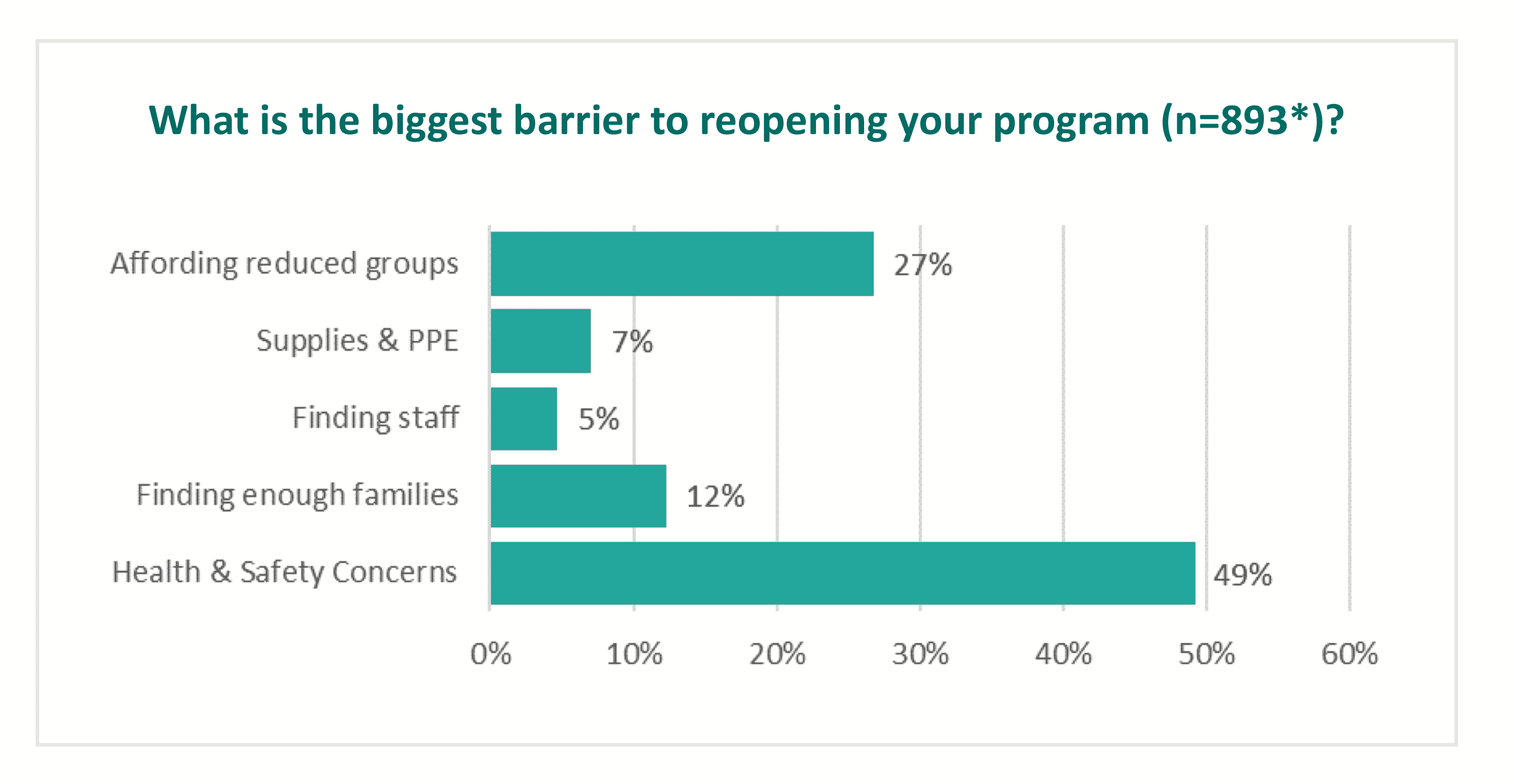 Financial Support Needed
The cost of operating with lower or limited enrollment was the second most-cited barrier, especially for providers who usually serve larger numbers of children. All types of providers felt that financial stabilization or tuition replacement assistance will be necessary to reopen. Many providers who are currently operating said that they are doing so at a financial loss or barely covering costs. Offering hazard (recognition) pay for staff and additional training for staff was also named as a top priority.  
The full report is here and includes more detailed information about providers' responses and comments on the survey's open-ended questions.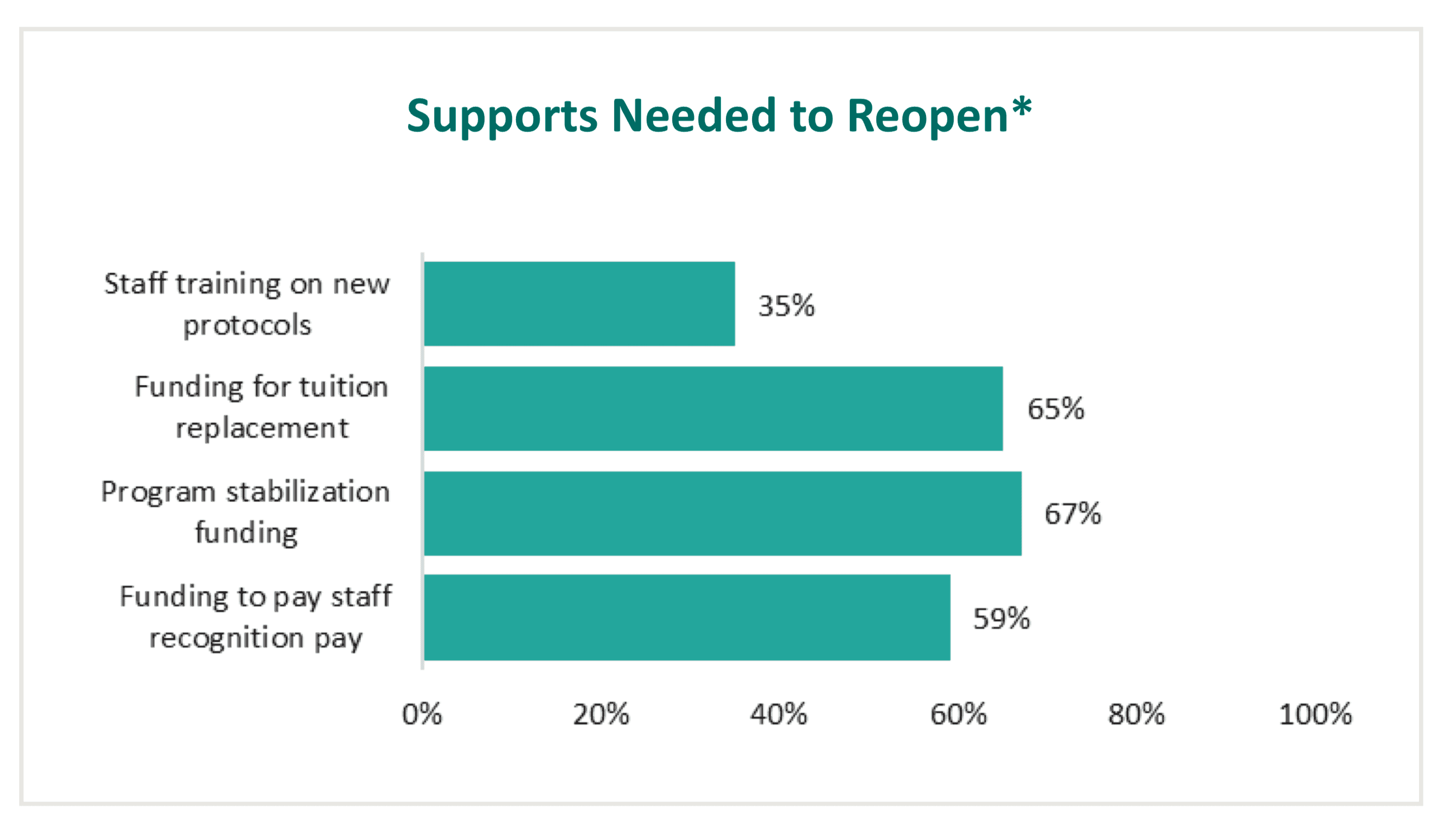 Child Care Crisis Not Limited to Oregon
Oregon's survey results echo those from similar surveys conducted in other states like California, New Jersey, and Nebraska.
In addition to state-level efforts to support child care, there is increasing awareness that federal investment is necessary to keep the child care industry afloat.
Oregon Representative Suzanne Bonamici, Senator Jeff Merkley, and Senator Ron Wyden have called for $50 billion in emergency funding for child care in the next coronavirus stimulus package.