The sun dips lower in the sky on a hazy evening in late August, casting a warm golden hue across the football field at Yoncalla High School. The hum of excited chatter sets the scene, and children laugh and play.  
As the night unfolds, the sounds of music from a live band dance through the air as families mingle and children savor the remaining sunlight, on the cusp of a new school year. 
Framed by a stunning view of the Umpqua Valley, Yoncalla's annual community barbecue has become a symbol of togetherness, woven into the fabric of the town.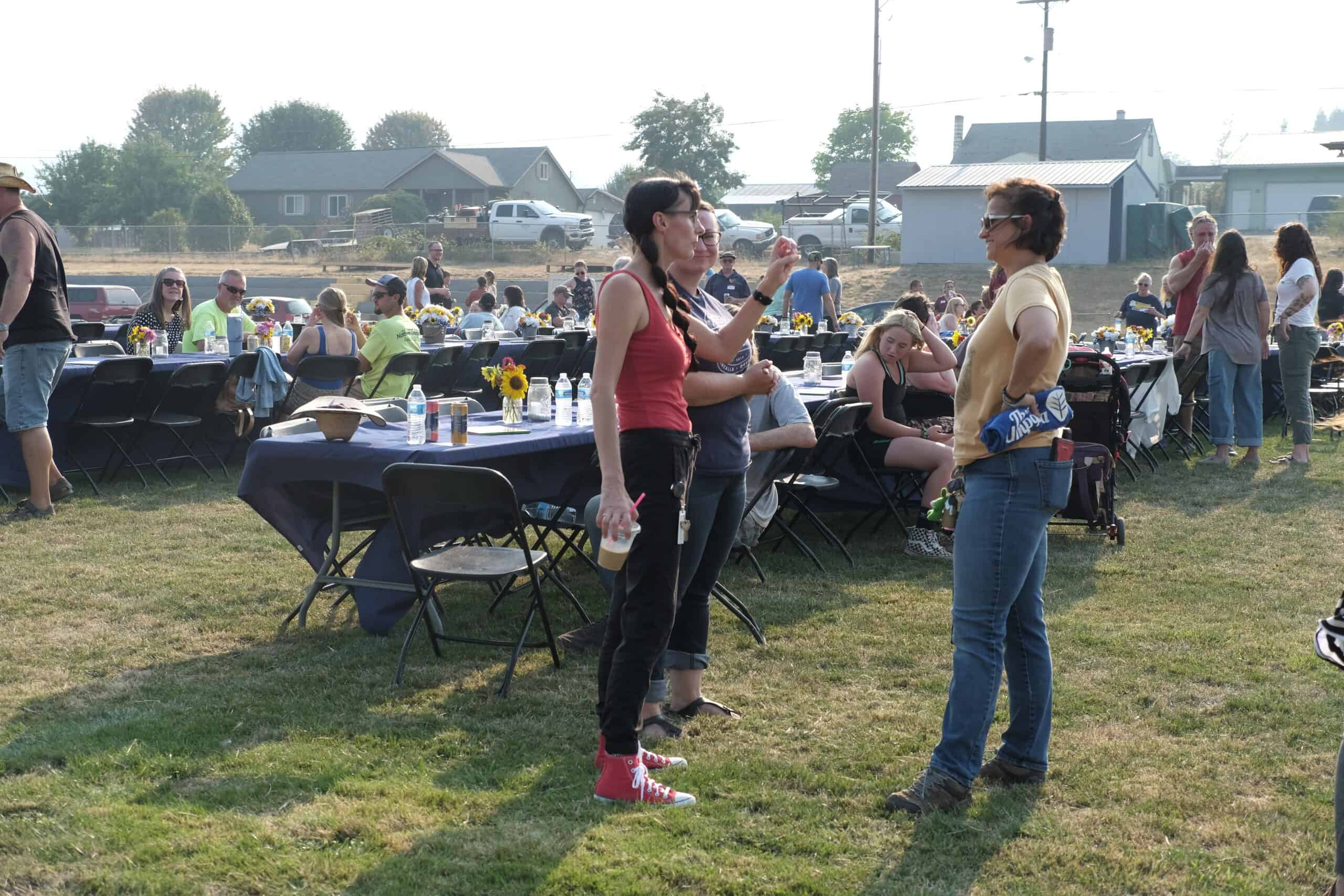 This year, there was an added sense of pride and accomplishment as Yoncalla Early Works celebrated a decade-long milestone.  
Launched at Yoncalla Elementary School in 2013, Early Works has laid the foundation for an ecosystem of care. The initiative has not only shaped the educational landscape in Yoncalla, but has also nurtured a deep sense of connection among children, families, educators, and the greater community. 
Social events such as the barbecue are one way to foster connectedness among residents. Another is through annual community workshops aimed at helping young learners and building a healthy school culture.  
This year, Yoncalla school district organized community sessions centered on social-emotional learning from preschool through high school grades. 
Nicholas Oinonen, a certified Conscious Discipline trainer, spent two days in Yoncalla engaging with adult learners.  
"I was here training high school and elementary, and everyone involved at the school district on social-emotional learning," explained Oinonen. "Conscious Discipline is a trauma-informed, social emotional tool to help teachers and students regulate emotions, and help learning happen in a positive way." 
Many workshop attendees also joined the evening festivities and were enthusiastic about sharing what they learned over the previous two days. 
Taylor Vincelet, a Yoncalla local, parent, and an instructional assistant at the elementary school, expressed how the sessions provided valuable insight about student behavior. 
"Conscious Discipline explains that behavior doesn't mean a kid is 'bad,'" she said. "It's really good about helping you understand the underlying emotions behind behaviors."  
The community workshops and barbecue seamlessly combined, highlighting the power of collective effort and its impact in Yoncalla. And as a new school year begins again, Yoncalla community members reaffirmed their commitment to working together, supporting one another, and nurturing the growth of their children, and their community.