Zakkiyya Ibrahim had been running a 5-star rated child care program in her rental home for three years when she received sudden notice last May, from her landlord, that she would need to close her business within fourteen days or receive an eviction notice. Zakkiyya could not shut down her business in two weeks; not only did her own family depend on the income, she also did not want to disrupt child care for the parents who were relying on it so they could work.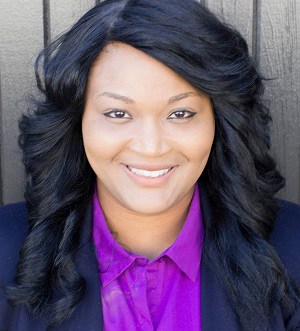 Zakkiyya was fortunate. She was able to negotiate an extension with her landlord, and ultimately, she and her husband bought a home and now operate the business in this new location. But many in-home child care providers in Oregon are not able to seamlessly move from renting to owning property.
"It's challenging, because there are so many write-offs for a child care business," Zakkiyya says. "Your income looks really low. That makes it hard to buy a property because you won't qualify for many loans."
Finding another rental is difficult as well. Not every rental property meets licensing requirements, and when they do, there is no guarantee that a landlord will be willing to rent to a prospective tenant who intends to run a licensed child care business in the home, even if the business owner carries insurance and has no history of injuries, damages, or other issues.
As a child care provider and the owner of Education Explorers, Zakkiyya has been a participant in Oregon's Early Childhood Coalition (ECC) since last spring, and told her story in meetings and conversations establishing priorities for the 2021 legislative session. These conversations led to the proposal for House Bill 2484, co-sponsored by AFSCME and Children's Institute, which asserts that fair and reasonable protections for renters are one piece of expanding child care access and opportunities for culturally specific child care settings, helping to meet a critical need in Oregon.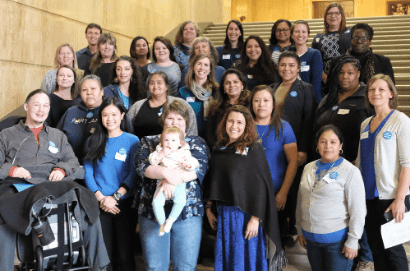 The ECC's 2021 Legislative Agenda is centered on community-driven policy proposals like this one, and has been guided by the experiences of Black and Indigenous families, families of color, and families and providers historically excluded from policy and budget decisions. This shift toward inclusive policy-making is a crucial step for implementing comprehensive change needed to build an early childhood system which addresses generations of exclusion and discrimination.
According to Dana Hepper, who convenes the ECC as Children's Institute's director of policy and advocacy, "Zakkiyya's contributions to our work this session have been huge. The items on this agenda were truly shaped by her story and her expertise, as well as the expertise of other participants in the ECC who can offer a deep understanding of the kinds of change we need to see in order to create an early childhood system that really works for people."