News
Stay up-to-date on the latest CI news and action alerts, as well as stories that impact children and families in Oregon and across the country.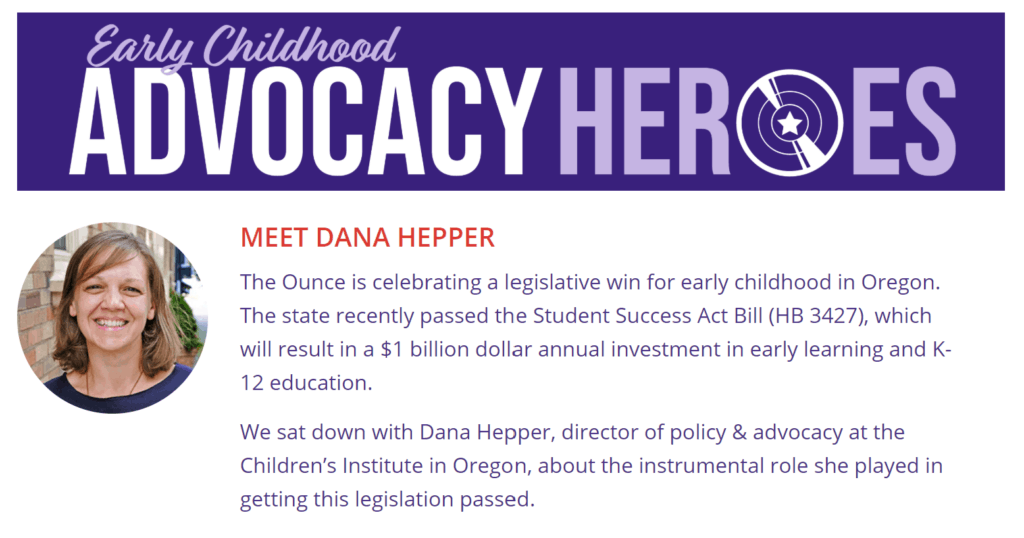 CI's Dana Hepper Named Early Childhood Advocacy Hero
This week, The Ounce of Prevention Fund named Dana Hepper, our director of policy & advocacy, one of their Early Childhood Advocacy Heroes.  In her interview with The Ounce, Hepper describes the long path to passing the Student Success Act, an historic state...
Read More