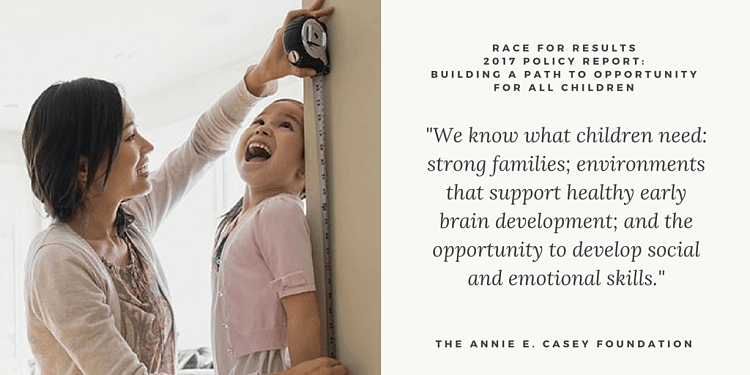 We know that high-quality early education improves long-term outcomes for kids, and yet only 59 percent of American children from immigrant families aged three to five are enrolled in preschool.These children—the vast majority of whom are themselves US citizens—face unique barriers during this critical time in their development, and are the focus of the Race for Results 2017 Policy Report recently released by The Annie E. Casey Foundation.
The 2017 report is the second from The Casey Foundation's KIDS COUNT initiative that measures how children from different racial backgrounds fare on the path to opportunity. The first report, published in 2014, found that African-American, American Indian, and Latino children were further behind in 12 key indicators of opportunity than white and Asian and Pacific Islander children. Committed to reporting on data assessing the barriers to opportunity facing children of color every three years, The Casey Foundation focused this year's study on children in immigrant families.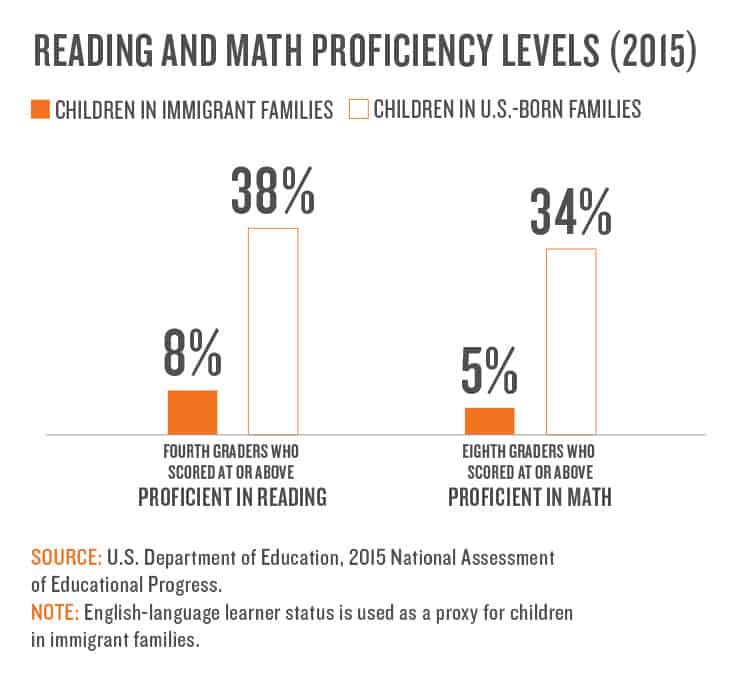 The 2017 report offers three recommendations to support children in immigrant families and increase their opportunities, all of which would have impacts on children's access to healthcare and high-quality early education:
Keep families together and in their communities.
Help children in immigrant families meet key developmental milestones.
Increase economic opportunities for immigrant families.
Children's Institute agrees with these recommendations and the Foundation's conclusions that children in immigrant families need access to early childhood education programs that support English Language Learners (ELLs) and employ culturally competent teachers. Recognizing the impact of health on a child's development, The Casey Foundation also urges state lawmakers to extend medical coverage to all children regardless of immigration status, as Oregon has recently done.
Click on the link below to access the full report and learn more about the Foundation's suggestions to address the specific challenges facing children in immigrant communities.