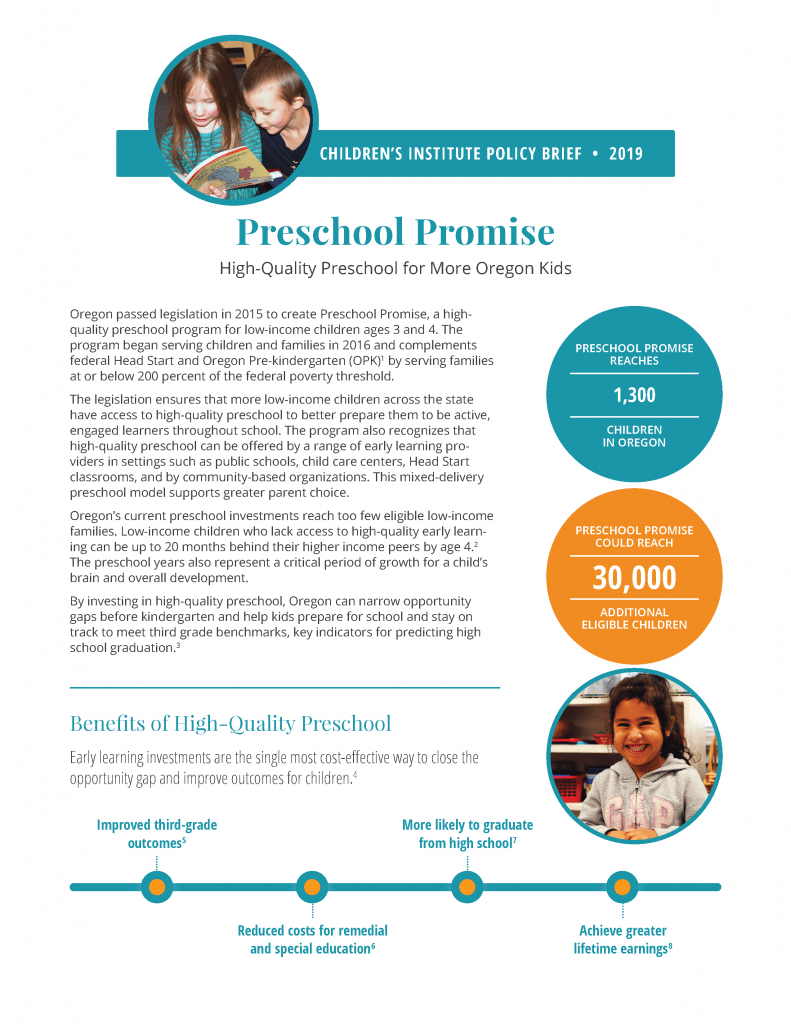 Our latest policy brief focuses on the expansion of Preschool Promise, Oregon's high-quality preschool program that serves children and families at or below 200 percent of the federal poverty threshold.
The brief describes how high-quality programs operate, where Preschool Promise slots are distributed across the state, and why preschool investments are great for Oregon kids.
Our 2019 policy recommendations for the state include expanding public preschool slots to serve an additional 10,000 kids by 2020, fully fund Head Start and Oregon Pre-kindergarten, and strengthen our early childhood workforce.
Read and download the policy brief
Read our complete 2019 policy agenda