Publications
Here you'll find downloadable, research-based publications on preschool, early intervention and early childhood special education (EI/ECSE), home visiting, children's health, and other issues and topics related to young children's healthy development and academic success. 
Our latest policy brief focuses on the expansion of Preschool Promise, Oregon's high-quality preschool program that serves children and families at or below 200 percent of the federal poverty threshold. The brief describes how high-quality programs operate, where...
Read More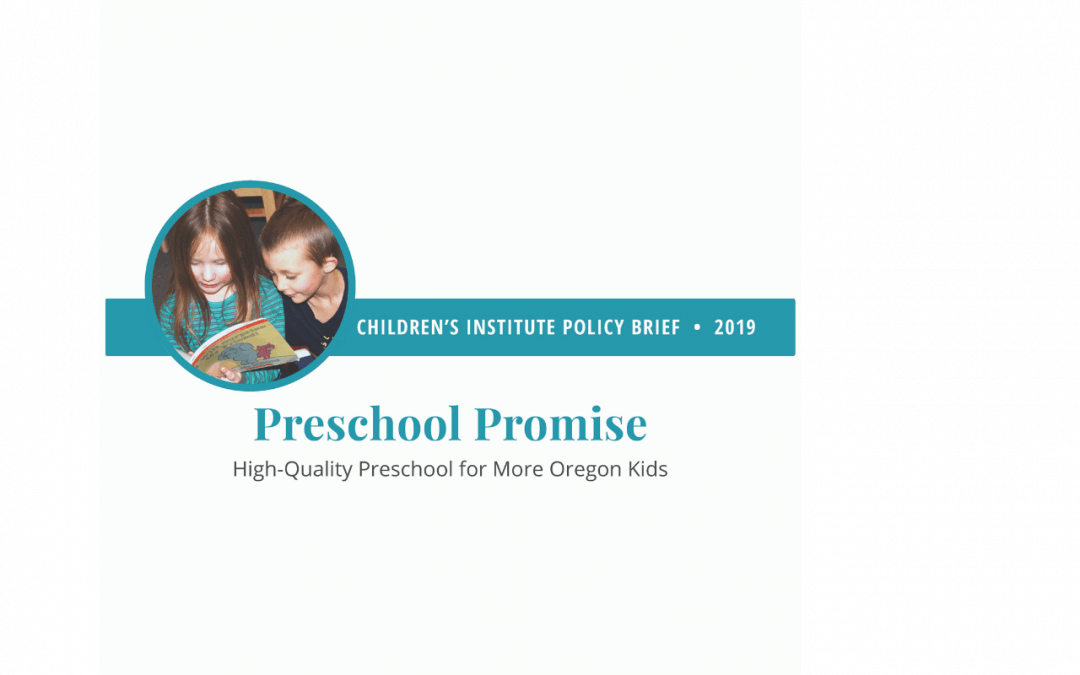 Subscribe to our bi-weekly e-newsletter to receive the latest updates.